This week's best-dressed list was filled with stars who took risks that paid off. Newcomer Margot Robbie took a gamble wearing a black jumpsuit on the red carpet and ended up turning heads (for all the right reasons), while Sandra Bullock stepped out of her comfort zone in a sparkly, emerald green dress that made her standout from the crowd.
Though many celebs wowed us on this week's best-dressed list, the gold star belongs to Cate Blanchett, who is clearly out of her fashion rut. The seasoned actress looked stunning in a belted gown that did her long frame justice.
Check out our picks for best-dressed and let us know what you think.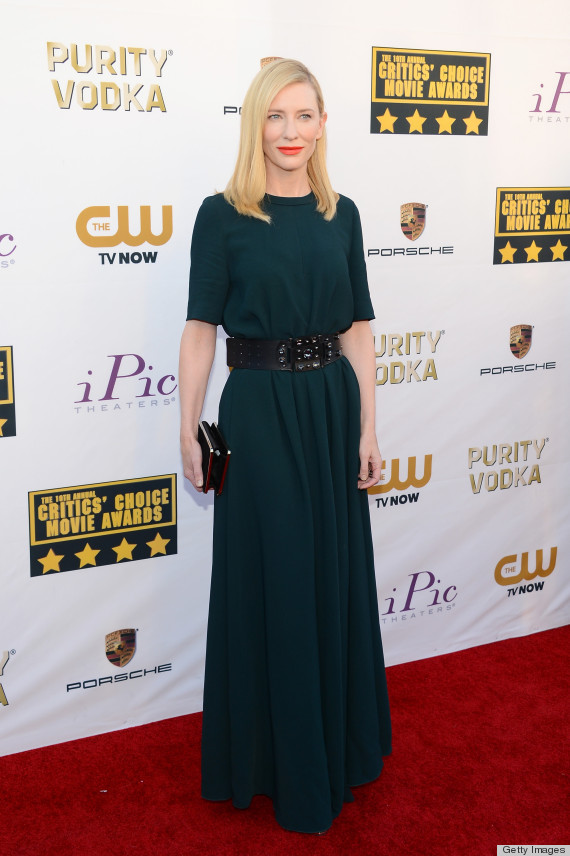 Just when we thought she had a permanent spot on the worst-dressed list, she surprises us. This dark jade dress is gorgeous on the actress, especially because of the belted waist, which defines her shape. We also love how she has chose a bright shade of orange lipstick that pops against her fair complexion.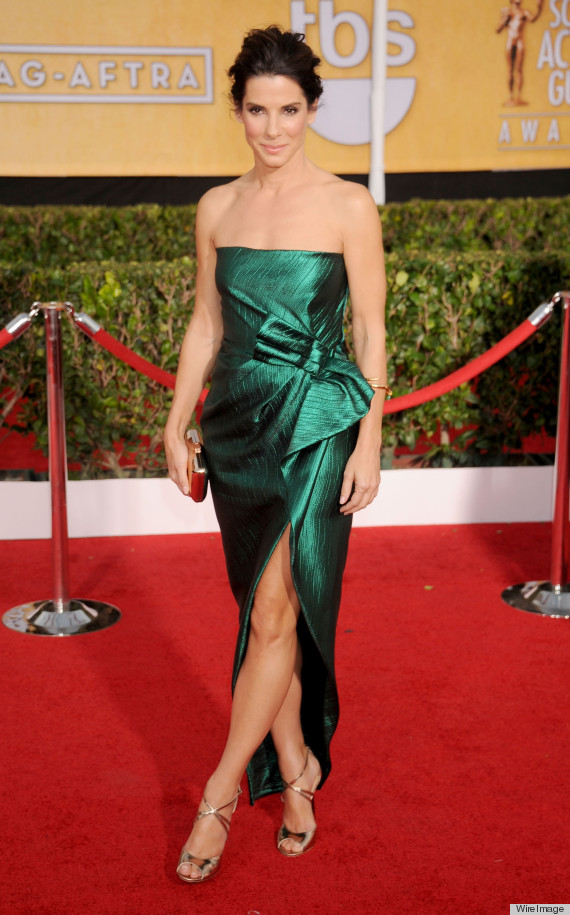 Seriously, who is this girl's stylist? The wrap detail on her dress is extremely flattering, while the jewel tone is such a nice color against her dark hair. This gown is interesting in a sea of black ensembles.
Margot Robbie in Elie Saab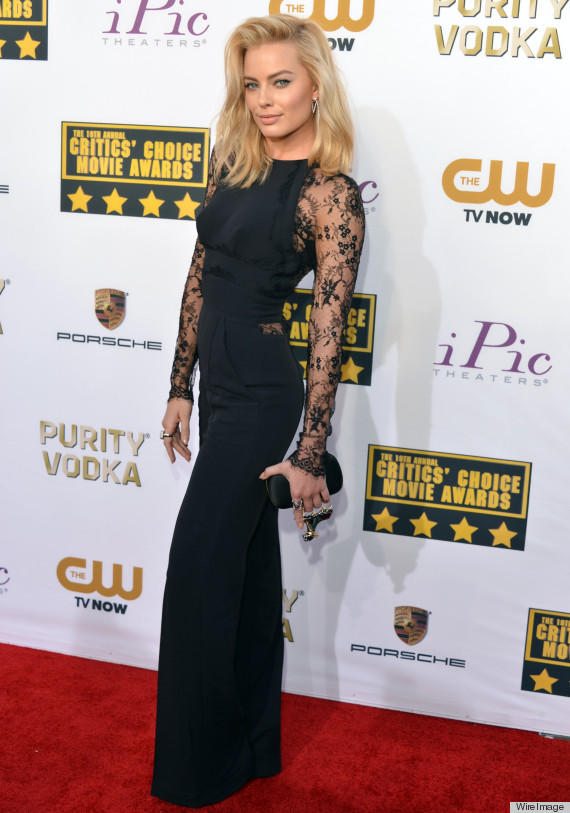 The 23-year-old Australian actress is on fire. If her role in "The Wolf of Wall Street" and her gorgeous white dress at the 2013 Golden Globes didn't catch your attention, this black jumpsuit should. Not only is this a standout look because it's so unexpected, but her tousled waves and minimal makeup highlight her effortless beauty.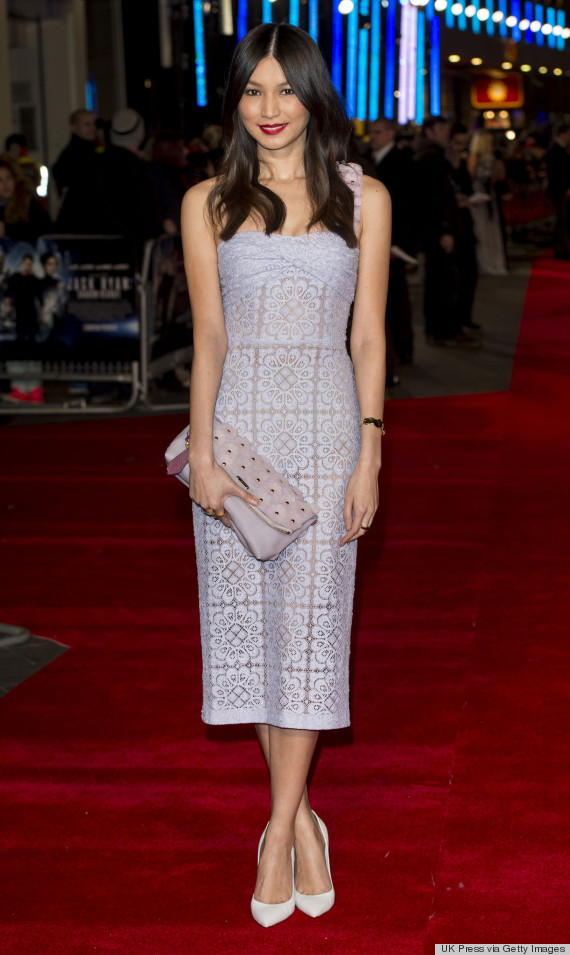 The English actress is owning this pastel outfit. The pretty lace dress is accentuated with a monochromatic clutch and neutral-colored pumps, but where she amps things up is with her makeup. Her fierce red lipstick ensures that the ladylike frock has enough sex appeal.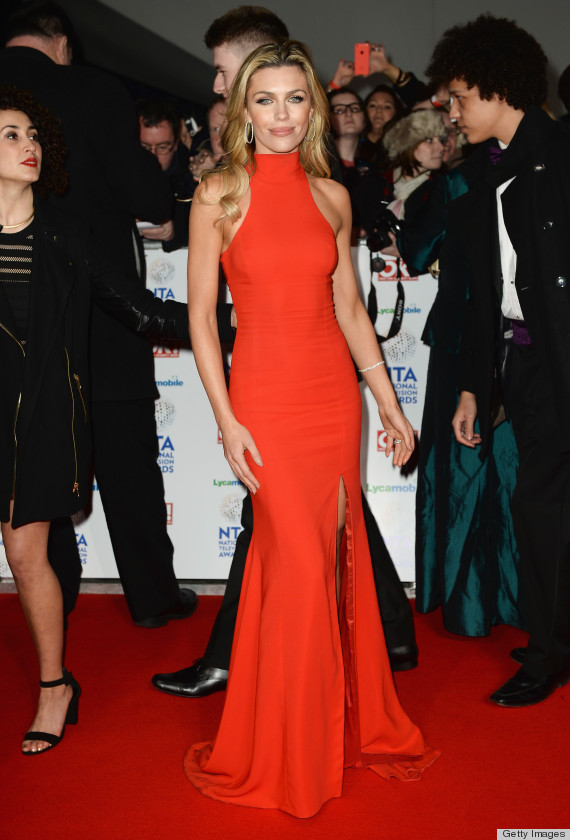 We're not sure whether it's the color or the silhouette of this dress that is so striking, but one way or another, we can't take our eyes off of the British model. The contrast of the high neckline and the high slit makes for an incredibly sexy gown.
Kerry Washington in Prada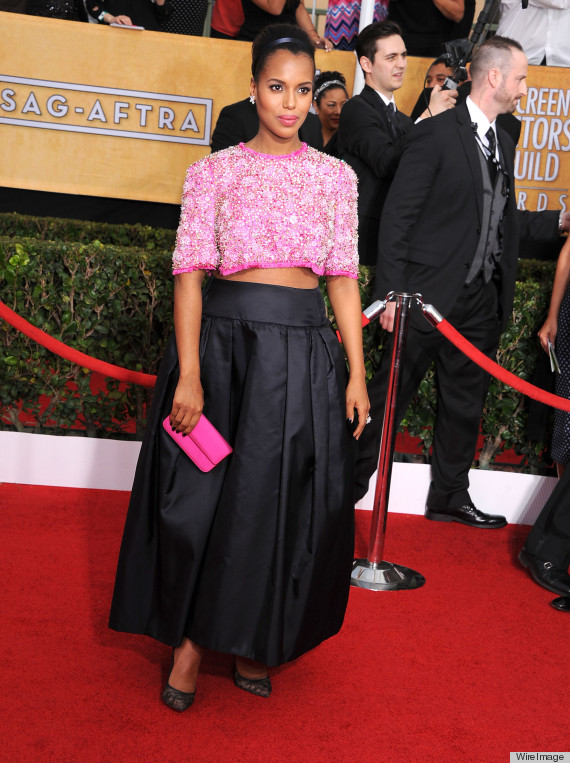 Is there anything more badass than a pregnant woman in a crop top? Leave it to Kerry Washington to keep up her style cred while expecting her first child. Her glowing skin makes this one of her best ensembles so far.
Lupita Nyong'o in Stella McCartney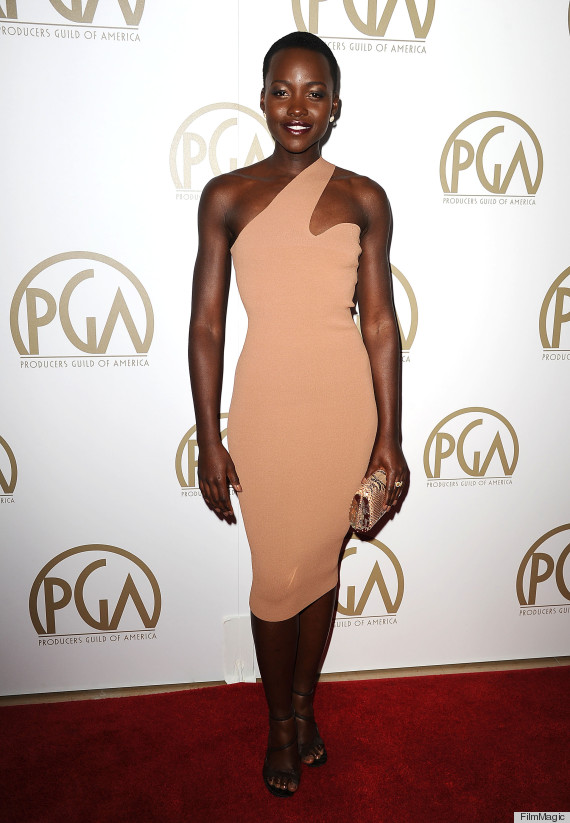 What makes this dress so alluring is the asymmetrical neckline. The architectural cut-out is very fashion-forward (much like the actress herself) and her simple accessories echo the minimalist theme.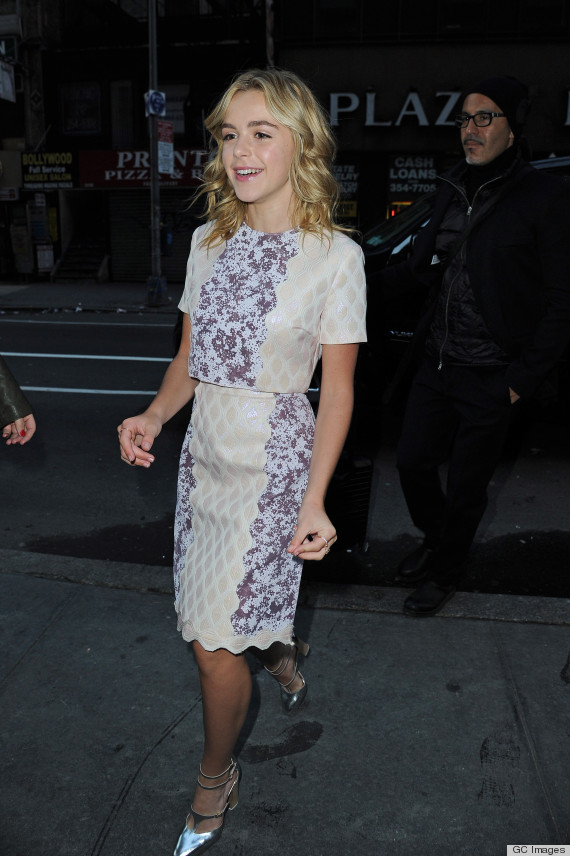 The 14-year-old did it again. In her signature look of a matching top and skirt, the actress stepped out on the "Today" show looking as adorable and stylish as ever.
Jennifer Lawrence in Dior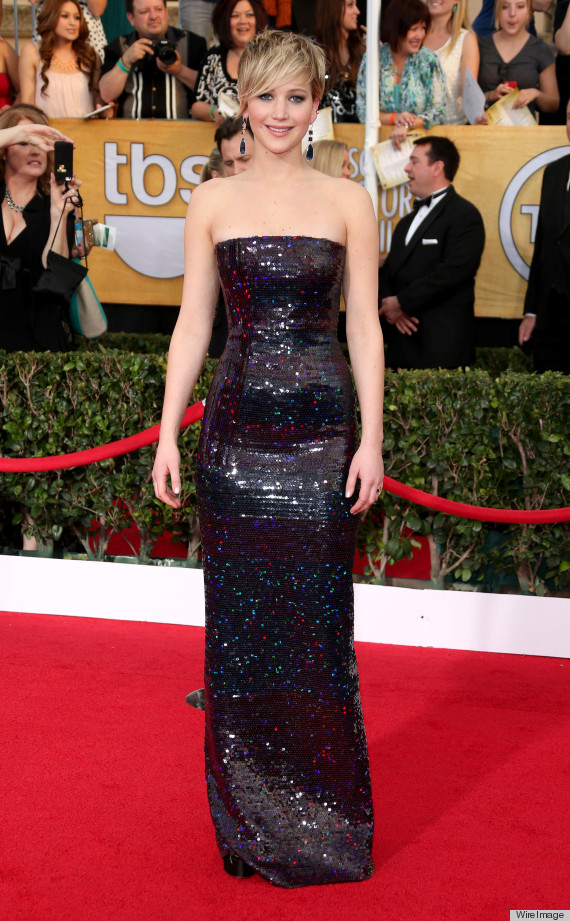 It's so nice to see J.Law in a different silhouette. This skin-tight, shimmery dress ensures that all eyes are on Ms. Lawrence and the strapless hemline is perfection with her new short 'do.
More celebs who made the best-dressed list:
PHOTO GALLERY
Best-Dressed Stars 2014