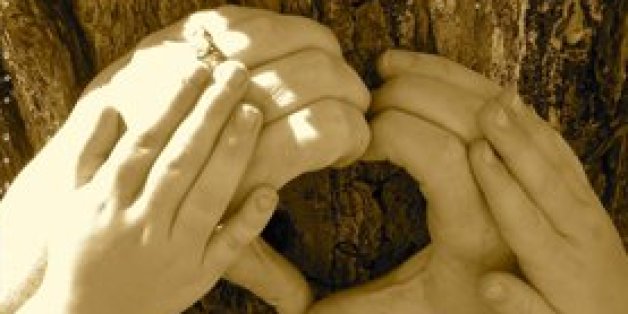 This is the second installment of our Stress-Less Parenting Challenge with Hands Free Mama, Rachel Macy Stafford. Read her introduction to the workshop and Week 1 here.
You can become quite skilled at putting off your happily ever after.
"Once I get this work done..."
"Once this project is finished..."

"After I make these calls..."
"In just a minute..."
And once the project is complete, the minute has passed, and the calls have been made, something else always comes up. At least that's how it was for me; my "one more thing" had no end.
But then things start to happen... You drive into the intersection before it's your turn because you're looking at a screen. You scream at the ones you love the most because you're stretched too thin. You wake up feeling irritable and unhappy, the same way you went to bed. But then someone you love leaves earth far too soon, and that's when it hits you: your happily ever after is slipping right through your busy, little fingers.
Choose What Matters
You begin looking straight into the eyes of the ones you love.
You begin listening to their silly, tender words so you don't miss a thing.
You begin saying no to public recognition and yes to familiar faces and home.
You turn off the world and tune into what matters.
And that's when you see it. Feel it. Believe in it.
Undistracted love.
It's living your happily ever after NOW. In little loving ways. Every. Single. Day.
Undistracted love.
It's the kind of love that gets you through the hard times and makes the good times even sweeter.
It's the kind of love you can stand on.
It's the kind of love that holds you up.
It's the kind of love that leaves you with no regrets -- even when faced with the unexpected, the unplanned.
Because regardless of what tomorrow holds, there is peace in knowing you spent today living your happily ever after, instead of tacking it to the bottom of the to-do list where it will never be touched.
So next time you're in the presence of someone you love, instead of reaching for distraction, think of these words:
She's right there; hold her.
He's right there; talk to him.
She's right there; kiss her.
He's right there; listen to him.
She's right there; tell her she's beautiful.
He's right there; embrace him.
He's right there.
She's right there.
Love each other today in such a way that you couldn't possibly love each other any more.
Today is your happily ever after -- let's not miss another minute.
Go Public
I remember exactly where I was, and what I said, when I revealed my Hands Free aspirations to the important people in my life. Although it was difficult to find the words, I felt a sense of freedom when I made my intentions known. I was concerned that my declaration might cause some loved ones to look over my shoulder and chide me every time I committed a "distraction infraction." But that was not the case. Their involvement in my journey motivated me to stay the course and be fully present in designated Hands Free Time Periods. Rather than feeling like I was under a microscope, I felt an additional source of support fueling my journey.
An unexpected result of Going Public was the positive feedback I received. My mom said, "Your dad and I can't believe the difference in you, Rachel! You're happier now … more patient and relaxed. This Hands Free journey is changing you!" I'm grateful both of my parents are alive to see I have changed and no longer worry that I will die an early death due to overcommitment, excessive stress, and texting at stoplights.
Sharing my intentions with my family and friends was difficult, but the outcome was so positive that I wish I'd done it sooner.
Questions
Is there a particular relationship that suffers more than others as a result of you distractions? (See my latest HuffPost Parenting piece, "The Bully Too Close to Home," which describes the negative impact of my distracted life on my relationship with my first-born daughter and what I did to change.)
What anxieties or concerns do you have about letting go of your distractions? Could you share them with someone?
When you are in situations where you have to wait (stoplights, restaurants, sporting events), do you reach for your device? What factors might you consider before looking at the phone to help you choose human connection instead?
This Week's Challenge

Go public with your Hands Free intentions. Involving your loved ones in your journey to live Hands Free will not only motivate you to stay the course, but the additional source of support can fuel you in the process.
To learn more about how I transformed my highly distracted life into one of meaningful connection, check out my new book, "Hands Free Mama," which recently hit The New York Times Bestseller List!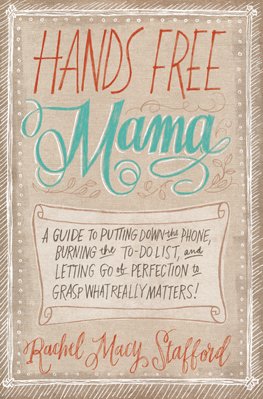 Are you ready to commit to this challenge? Sign the Hands Free Pledge right here!