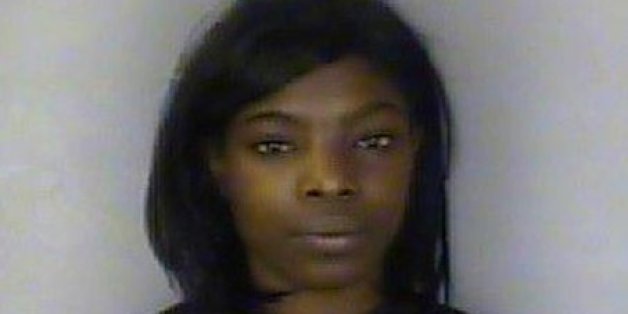 A South Carolina woman is accused of stabbing her co-worker in the neck after an argument about a hog stomach.
Johnnette Lachelle Brown, a 19-year-old employee of the Carolina Pride pork processing plant in Greenwood, S.C., got into an argument with a female co-worker in the "kill room" on Monday, WBTV reports.
The argument began after Brown accused the other woman of striking her with a hog stomach, which the co-worker denied doing. When the co-worker told Brown there weren't even any hog stomachs in the room, Brown allegedly responded by stabbing her in the neck with a nearby pair of scissors, according to GWD Today.
Police arrived at about 1 a.m., and found the victim with a deep, 1-square-inch neck wound, WMBF News reported. The victim also admitted to punching Brown to avoid being stabbed again.
The victim remained in stable condition as of Wednesday, although doctors fear she may have nerve damage as a result of the attack.
Brown was charged with attempted murder and possession of a weapon.
BEFORE YOU GO
PHOTO GALLERY
Anger Management