Want to find success? Hip-hop star Lil Jon has some rather pointed advice for you.
The 42-year-old rapper and businessman behind the early 2000s hits "Yeah" and "Get Low" sat down with the e-commerce site Shopify to talk about what it takes to make it -- both as a musician and an entrepreneur.
The rapper -- who keeps his shades on throughout the video -- says you have to take risks to make things happen. His advice is presumably for all entrepreneurs -- though he has a rather male take on what it means to go for broke:
"I like to see people come up with an idea and step out on the ledge and pursue it and make it happen," he said. "A lot of people are scared to do stuff, people are scared of failure. But it's cool to just grab your nuts and just go out there and make it happen."
Lil Jon is offering up his services as a mentor to the winner of a competition The Huffington Post is running with Shopify. The Build A Business Competition, offers entrepreneurs the chance to win a $50,000, as well as receive guidance from several different successful entrepreneurs including investor Mark Cuban and FUBU's Daymond John.
For more of Lil Jon's advice, including the importance of cultivating relationships and being "the man in your city," check out the full interview above.
To sign up for Shopify's Build a Business competition click here: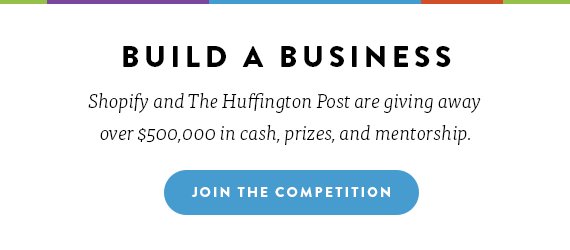 Correction: A previous version of this post misstated Lil Jon's age as 43. He recently turned 42.