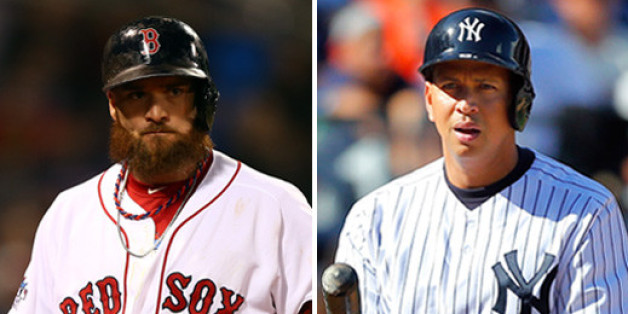 Red Sox outfielder Jonny Gomes doesn't think it was "a real good idea" for Alex Rodriguez to sue the Major League Baseball Players Association over his season-long suspension.
"I think what he had going on is pretty individual. He did it. It was his decision, his suspension," Gomes told The Boston Herald on Thursday. "But I don't think it's really a good idea to go after our union. Down to my (expletive) kids, down to the benefits we have, down to our retirement fund, the union makes our lives better. We pay dues to the union for our rights."
After his 211-game suspension for using performance-enhancing drugs was reduced to 162 by arbitrator Fredric Horowitz, Rodriguez filed a lawsuit in federal court against MLB and its players' union. In the lawsuit, Rodriguez alleged that the MLBPA "completely abdicated its responsibility to Mr. Rodriguez to protect his rights."
Gomes ripped A-Rod just days after it was reported that several angry players expressed their desire to kick the suspended Yankees slugger out of the union during a conference call. But they were reportedly told expulsion was not allowed.
One player on the conference call told Jeff Passan and Tim Brown of Yahoo! Sports that A-Rod "needs to be scared of coming back and facing people he sued. If he can't fear the wrath of getting kicked out or not being included, he's going to be forced out."
Hall of Famer and longtime union leader Tom Glavine said he thinks Rodriguez is "grasping at straws" in his lawsuit against the MLBPA.
BEFORE YOU GO
PHOTO GALLERY
2013 MLB Season Highlights