On Friday, the U.S. Transportation Security Administration (TSA) released its Blog Year In Review for 2013. The annual review is a veritable gold mine of the bizarre things people have tried to bring on airplanes in the United States over the past year.
Some of this stuff has to be seen to be believed.
First off, the TSA found 1,813 firearms in carry-on bags at airport checkpoints last year. That's about five a day, and represents a 16.5 percent increase from the year before.
Of those 1,813 guns found in 2013, 81 percent were loaded. The most guns were found at Hartsfield-Jackson Atlanta International Airport, with Dallas/Fort Worth International coming in second place.
Here are some of the handguns the TSA found last year: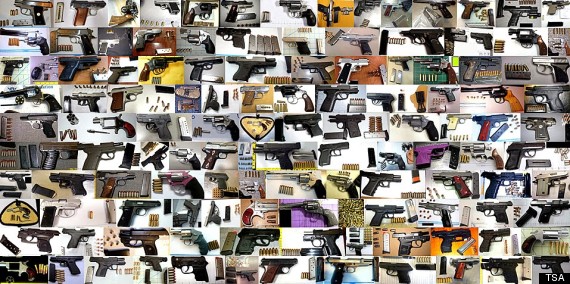 Other items found in travelers' carry-on bags in 2013 included 562 stun guns, black powder, inert demolition explosives, smoke grenades, flashbang grenades and flare guns.
Oh, and also, this mace, which was found in a carry-on at Chicago's Midway International (no that's not plastic -- that's actual wood and metal):


Airport officers with TSA also found some interesting items in travelers' checked bags, including a World War II-era bazooka (luckily it wasn't a functioning weapon) and this rather realistic-looking suicide vest, which ended up being fake and belonging to an explosives instructor: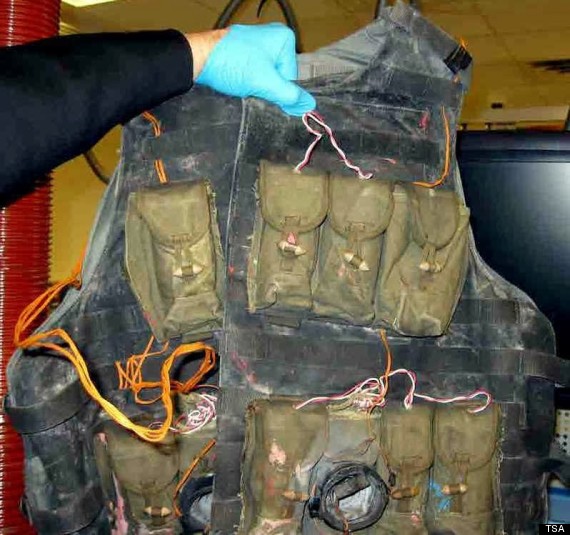 In a checked bag at Fort Lauderdale-Hollywood International Airport in Florida, officers found one of the strangest things of the year: human skull remains. The bone fragments were found in some clay pots in checked baggage, whose owners said they had "no idea" the skull pieces were in there.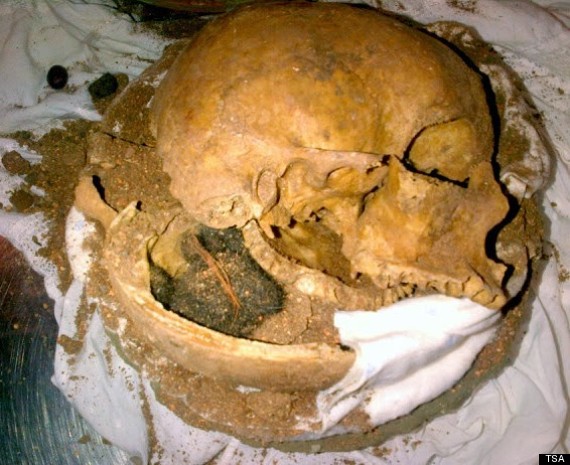 Lastly, TSA agents found lots of walking canes with concealed swords inside them ...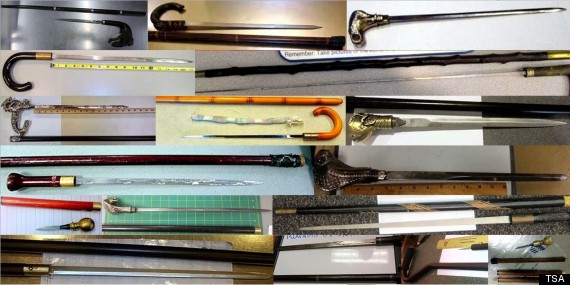 ... and combs containing hidden daggers: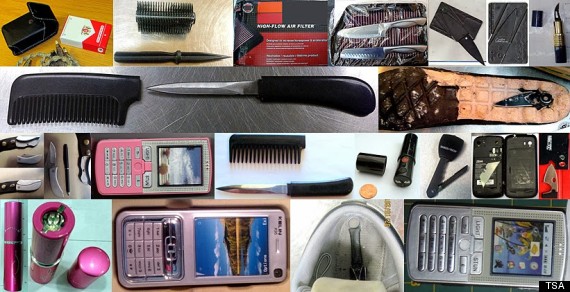 So the next time you get annoyed with the long lines at an airport checkpoint, remember: Those agents are there for a reason.
(hat tip Business Insider)