Keith Urban brought some country lovin' to the Grammy stage amid a hip-hop-heavy roster. The four-time Grammy winner performed his song "Cop Car" for the Grammy crowd on Sunday evening (Jan. 26) at the Staples Center in Los Angeles.
Gary Clark Jr., who won Best Traditional R&B Performance earlier that night, joined Urban onstage. Clark was also nominated for Best Rock Song, for "Ain't Messin' Round."
Urban's appearance was the second time he's embraced a cross-genre performance for the Grammys' sake. He joined Miguel for a cover of Bill Withers' "Ain't No Sunshine" during the Grammy nomination concert in December.
Urban received one Grammy nod, for Best Country Duo/Group Performance. He was featured with Taylor Swift on Tim McGraw's "Highway Don't Care." His previous wins were all for Best Male Country Vocal Performance, including songs "You'll Think of Me" in 2006, "Stupid Boy" in 2008, "Sweet Thing" in 2010 and "'Til Summer Comes Around" in 2011.
Other performers at the 56th annual Grammy Awards included Daft Punk, Stevie Wonder, Pink and Madonna.
The 56th annual Grammy Awards were hosted by LL Cool J. For the full Grammys coverage, check out the liveblog below:
01/26/2014 11:46 PM EST
Because The Grammys Aren't Live Because This Isn't 2014 Apparently
call your relatives on the west coast and tell them it's not worth it #grammys

— Kia Makarechi (@Kia_Mak) 4 years ago
01/26/2014 11:36 PM EST
Daft Punk Dominated Grammys Night
"Random Access Memories" was named Album of the Year, the fifth total Grammy Award Daft Punk won on Sunday night.
01/26/2014 11:32 PM EST
The Best
Guys, it happened. I met Beyonce. And she is an angel. And I am not worthy. And I will never stop shaking. #PatheticFanGirlOfTheYear

— Anna Kendrick (@AnnaKendrick47) 4 years ago
01/26/2014 11:31 PM EST
Bow Down
Beyonce lays her eyes on Pharrell's hat, reacts accordingly #Grammys http://t.co/6LlaZFKN1N

— BuzzFeedEntmnt (@BuzzFeedEnt) 1 year ago
01/26/2014 11:29 PM EST
Matt Drudge Weighs In On The Grammys
GAY WEDDINGS AT GRAMMYS

— DRUDGE REPORT (@DRUDGE_REPORT) 5 years ago
01/26/2014 11:27 PM EST
Do You Agree?
Kacey Musgraves is what Sandra Bullock would look like as a country star #Grammys

— Nathaniel Rogers (@nathanielr) 6 years ago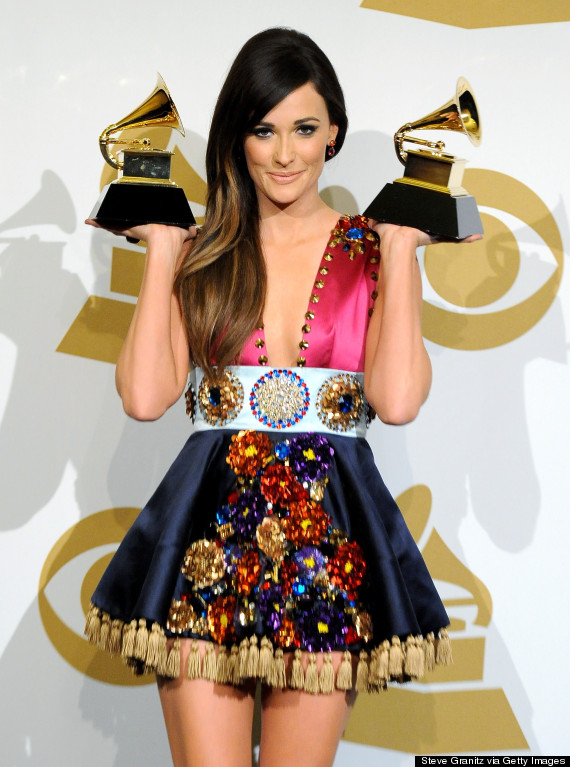 01/26/2014 11:24 PM EST
The Grammys' In Memoriam Segment; Or ...
And now, with the evening's 57,000th piano recital...

— Jody Rosen (@jodyrosen) 4 years ago
01/26/2014 11:22 PM EST
This Is What Madonna Looked Like During "Same Love"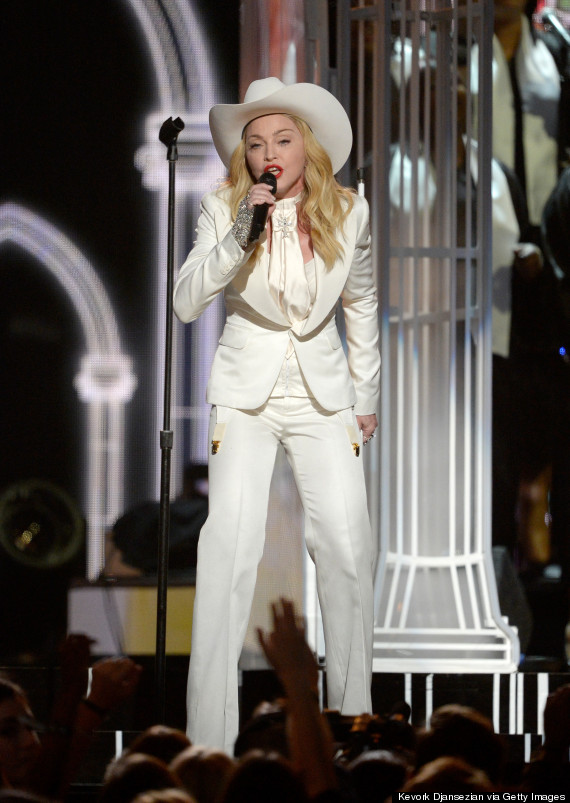 01/26/2014 11:18 PM EST
How The Other Half Is Living Tonight
Me right now scrolling through my newsfeed not watching the Grammys http://t.co/ohvq4xwD7J

— Renee Jacques (@reneejacques) 4 years ago
BEFORE YOU GO
PHOTO GALLERY
Grammy Awards 2013