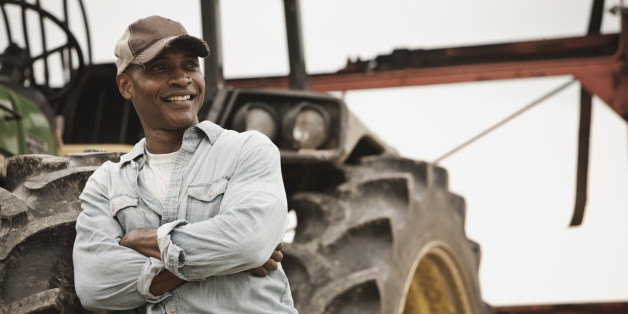 Most of us are focusing on going green through methods linked to environmental sustainability, alternative fuels, hybrid cars, and adopting eco-friendly daily living habits. While these are necessary, it is important to consider green employment as a viable career path. With unemployment being a consistent concern and current commitments to source alternative energy options, green jobs may be the right solution for you.
Hydrologist
As our oceans become more polluted and sources of fresh water become scarcer, hydrology is definitely a viable option in the green sector. A hydrologist utilizes science and mathematics to study and solve water-related issues including any problems of availability, quality, and quantity. Since water affects every part of life, a hydrologist can specialize in a variety of fields from environmental issues of pollution to sourcing water for farms and cities such as waste-water treatment, sewers, and watersheds.
With a bachelor's degree in hydrology, salaries start around 41,000 USD annually. With advanced degrees, speciality, and location, salaries range between 49,000 and 100,000 USD.
EcoTourism
Tourism is the largest employment sector in the world economy and is accountable for over 9 percent of the world's gross domestic product. According to a study by the World Resources Institute, ecotourism is now one of the fastest growing sectors, growing at three-times the rate of overall tourism growth. With predictions that eco travel, resorts, and hotels will grow at 20 percent a year, getting into this market early could yield high rewards. Work will be available in nonprofit organizations that are created to protect popular areas to public institutions and private companies that offer travel resources.
Jobs in this sector have a wide reaching range from being an ecotour guide, to protected area specialist, sanctuary manger, adventure managers, project managers and so much more. Median incomes can start at 26,000 USD as a tour guide and go as high as 120,000 USD as a sustainability manager for a corporation or non-profit.
Bicycle technician
Bicycles are the greenest means of travel -– second only to walking -- and one of the most popular forms of transportation in the world. Learning how to maintain bikes and make them more efficient is another great option as the industry continues to grow. One sector that will see increased growth is electric bikes. With projections that e-bikes will make up 50 percent of all bike sales over
Over the next 10 years, the world will need e-bike technicians, a hybrid of an electrician mechanic and technician, to maintain all types of bikes. The average income for a bicycle technician is around 32,000 USD. Since an e-bike technician will be a hybrid, take the average median of both occupations of the hybrid, the average income comes out to 37,000 USD.
Organic and Urban Farming
With growing populations, the world's food supply will have to increase rapidly to accommodate for the larger number of people on the planet. Urbanization is happening at an astounding rate, so a feasible focus of the industry is shifting towards local small farms and urban farming. Both support the environment with reduced emissions since food has a shorter way to travel and minimized use of pesticides which erod land quality. With reduced space and a focus on efficiency, rooftop farms not only provide a great source of local produce, they also double as green roofs. Both improve air quality and rain capture options.
While conventional farming opportunities are decreasing because of technology's reduction in the need for additional labor, small, local farmers are increasing because of demand for local produce. Salaries of organic farmer will greatly vary based on location, production, and acreage. The average salary for a small farmer is 110,000 USD.