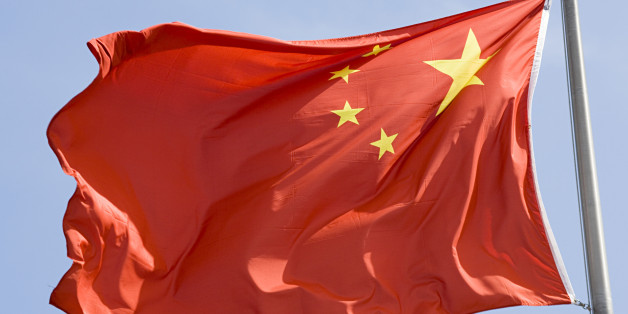 The Chinese government is kicking Austin Ramzy, a reporter for The New York Times, out of the country, claiming that he broke the country's visa rules for foreign journalists.
The Chinese Foreign Ministry has given Ramzy until the end of the week to leave the country, Reuters reported Monday. Ramzy worked for Time magazine until mid-2013 and continued to use the visa he obtained through his former employer while waiting for the Chinese government to approve the New York Times' application for his new credentials.
The visa Ramzy had obtained through Time expired at the end of 2013, and he was then issued a 30-day visa by the Chinese government until January 30.
Chinese authorities are now saying that Ramzy broke the law when he turned in his government-issued press card once he stopped working for Time, which is required to report in the country, Reuters reported. He was also required to change his visa type and residence permit. "Regretfully, Austin Ramzy did not do this, and he continued to use his existing residence permit to come and go from China. So his actions were in contravention of China's rules," Qin Gang, a spokesman for the Chinese Foreign Ministry, said.
Edward Wong, the acting chief of The Times' Beijing bureau, addressed those claims on Monday. "The NY Times, following rules, handed Foreign Ministry a visa application for Austin Ramzy last June. They have not approved it," he tweeted.
China's relationship with foreign reporters has been contentious, and the issue of visas has been particularly prickly. China withheld visa renewals for New York Times and Bloomberg journalists — after they published stories about the wealth of Chinese officials in 2012 — only accepting the applications last minute, when Joe Biden made a personal appeal to China's president. Both outlets, along with other news organizations, have also had their websites blocked in the country.

The state of affairs took a nasty turn last week when several foreign journalists were roughed up by Chinese police while attempting to report on the high-profile trial of a Chinese activist in Beijing.
The Times added Monday that China has not granted any of its visa requests for new journalists for its Beijing bureau. The Chinese government has not accepted the newspaper's applications for new visas for Philip Pan, The Times' new Beijing bureau chief, or correspondent Charles Buckley. Buckley, who was hired by The Times from Reuters, was forced to leave China when the visa obtained through his former employer expired at the end of 2012.