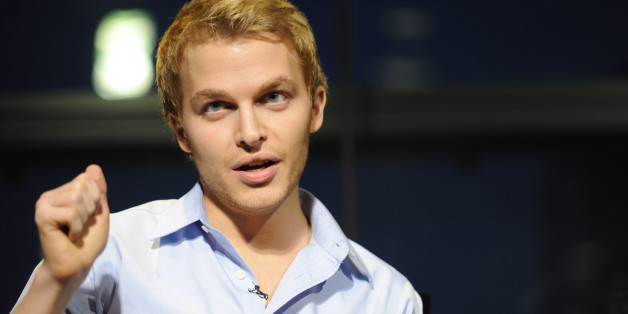 MSNBC announced a broad shakeup of its daytime schedule on Monday.
Chief among the changes are the confirmation that Joy Reid will be given a permanent show of her own at 2 p.m., and the news that Ronan Farrow will occupy the 1 p.m. slot currently helmed by Andrea Mitchell.
Mitchell has been moved to 12 p.m. Hall will shift to 11 a.m. The changes will take effect on Feb. 24.
The announcement confirms earlier reports of the new lineup.
"Ronan and Joy are two of the most thoughtful and impressive journalists out there and I'm excited for what they will bring to the afternoon," MSNBC president Phil Griffin said in a statement announcing the changes.
"I'm confident the changes and additions will strengthen the flow of our programming," he said in a separate memo to staff.
Reid, a frequent guest host on MSNBC and managing editor of thegrio.com, was recently tapped to be a rotating co-host at 12 p.m. and has been a leading contender to get a permanent show on the network.
The revamped lineup has been in the works for weeks now. MSNBC confirmed Ronan Farrow as a new host in October, while Alex Wagner moved from 12 p.m. to 4 p.m. — taking over the timeslot vacated by former MSNBC host Martin Bashir — earlier this month.
The new schedule will be as follows:
9 a.m.: "The Daily Rundown with Chuck Todd

10 a.m.: "Jansing and Co."

11 a.m.: "NewsNation with Tamron Hall"

Noon: "Andrea Mitchell Reports"

1 p.m.: Ronan Farrow's show (name has yet to be announced)

2 p.m.: Joy Reid's show (name has yet to be announced)

3 p.m.: "The Cycle"

4 p.m.: "NOW with Alex Wagner"