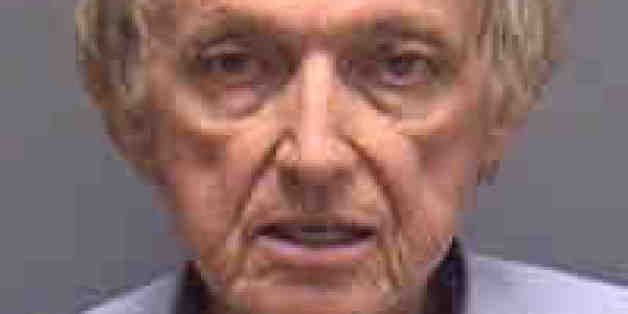 There are better things to do with your time while waiting for the McRib.
Spencer Toner, 79, was caught red-handed in a McDonald's parking lot, watching porn and masturbating in his car, police said.
A witness reported the Bonita Springs, Fla., man on Thursday for allegedly viewing pornographic photos on his laptop while children were around.
Toner reportedly closed his laptop and rolled down the window when a deputy knocked, the News-Press reports. The deputy said Toner's pants were unbuttoned and there was a white rag between his legs.
Toner told the deputy he was homeless and living out of his car, WBBH reports. He said he was at Mickey D's to "get a bite to eat."
The witness told cops that there were children near the vehicle when he spotted Toner touching himself. He confronted Toner and told him to leave, but Toner allegedly said the witness was invading his privacy.
Toner was booked into the Lee County Jail on indecent exposure charges.
BEFORE YOU GO
PHOTO GALLERY
Over-Exposed