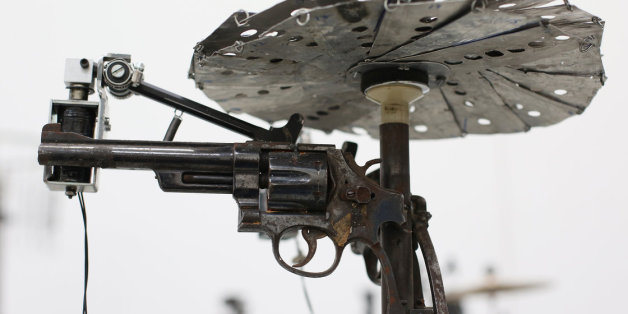 Pedro Reyes says being Mexican is like living in an apartment where an upstairs neighbor has a leaking swimming pool.
"Just what is leaking," says Reyes, "is hundreds of thousands of guns."
He wants people to think about the availability of guns in the United States, and the impact that has in Mexico.