How can you have eaten at Chipotle so many times and yet still have so much to learn about the popular Mexican grill? For example, did you know there's an exclusive customer rewards program that people go crazy over, or that a popular singer-songwriter supplies the chain with 30,000 pounds of avocados every year?
If you are a true fan of the greatest burrito mill on Earth, read on so you can drop some knowledge on your friends the next time you go. Sure, nothing can replace your local Mexican restaurant. And while Chipotle's ads have been criticized for skirting around some details, the chain does appear to be making an effort toward quality and sustainability. Perhaps it's not a surprise then that their delicious food prompts some obsessive fandom, but it is a little more shocking that so few people know that...
1. A special "burrito coin" exists.
These are pretty rare, but as far back as 1999 Chipotle has been awarding free burrito coins to loyal customers. The design has changed through the years and you can buy a few different versions on eBay. Chipotle has confirmed that the coins are unfortunately only valid for one burrito.
2. 100,000 avocados are used every day in their guacamole. Here's the secret recipe, according to an ex-employee.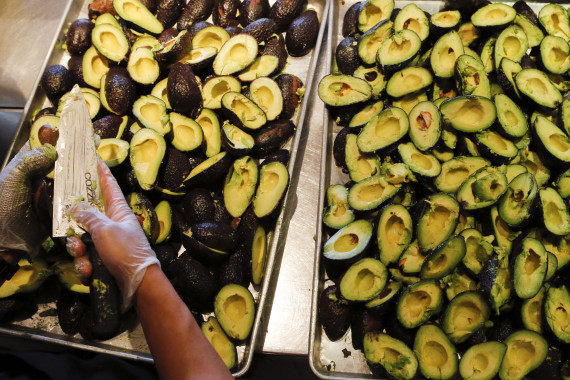 You might have to scale this one down, unless you're making a massive batch. But when have you ever had too much guacamole?
Avocados (48 normal sized)
Red onions (2 1/2 cups diced)
Cilantro (2 1/2 cups 1/4" flake)
Jalapenos (1 cup diced)
Lime juice (Citrus juice, 1/2 cup ((FIRST BEFORE MASHING!)))
Salt (3 tbsp)

Sometimes it needs another 1/2 tbsp of salt, I usually put less cilantro in mine. I work at chipotle.
While this is technically designed for a chain that goes through 97,000 pounds of avocados every day, a Chipotle fan website has a recipe for a smaller serving.
3. Jason Mraz supplies avocados to Chipotle.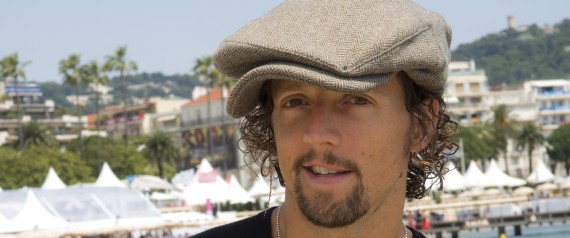 Singer-songwriter Jason Mraz operates an avocado farm outside of San Diego that produces 30,000 pounds of the fruit every year. Most of these avocados go to a local Chipotle, but Mraz says he usually eats two to four of them himself everyday.
4. There actually isn't a secret menu, though employees will kindly make you a "quesarrito" if the line is short.
The "secret menu" that everyone knows about isn't real. That said, employees are required to make whatever you order from their ingredients, so you can technically order items like nachos or the famed "quesarrito." Here's how an ex-employee explained that food behemoth...
"We don't really have a secret menu but the most popular (not-so-secret) item is the quesarrito: making a quesadilla and then opening it back up to make a burrito. Please for the love of Spongebob do not order this if there is a long line. Your burrito will get burned and it won't taste very good. You can also order plain or meat quesadillas."
5. Chipotle may be getting into the pizza business.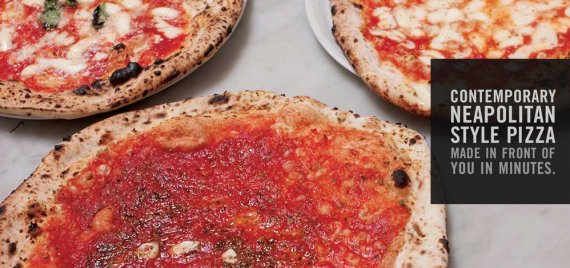 Image: Pizzeria Locale
Chipotle recently announced that it was an investing partner in Pizzeria Locale, a growing pizza enterprise in Colorado. Chipotle had been quietly partnered with the business before going public.
For just $6.50 and a few minutes of waiting time, you can get an entire 11-inch pizza. Pizzeria Locale has loose plans to expand, but unfortunately for now it seems like they're going to stay in the Centennial State. Coloradans get everything.
6. A customer in a wheelchair successfully sued the company, claiming their tall ordering counter denied him from seeing the "Chipotle experience."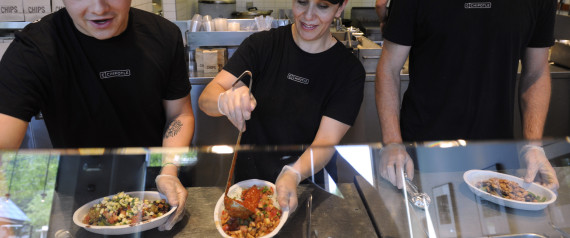 Maurizio Antoninetti and his attorney, Amy Vandeveld, brought Chipotle to court, accusing the company of failing to accommodate customers in wheelchairs. At the time of the lawsuit, Chipotle's policy was to offer samples and lift the food containers over the counter to show wheel-chaired patrons, but Antoninetti wanted them to lower their 44-inch tall ordering counter. In the end, Antoninetti won the case.
7. Chipotle currently only serves breakfast in two locations, but some are wondering if they'll expand their coffee operation.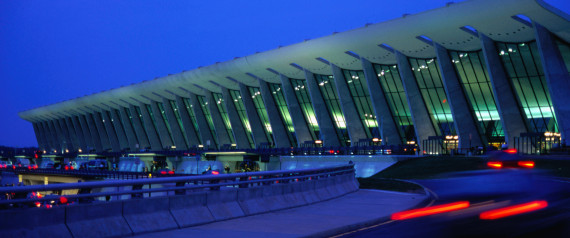 Baltimore-Washington International and Dulles airports are lucky enough to have Chipotle restaurants that serve during breakfast hours. The BWI location even has its own breakfast menu, which includes frittatas.
Chipotle also started serving Philadelphia's La Colombe coffee in a few Washington D.C. locations as of late 2013, sparking speculation that they could be testing this out for future growth. A Chipotle representative told HuffPost that they have no plans to do so.
8. The word "chipotle" comes from the Náhuatl word, "chilpoctli" and means "smoked chili."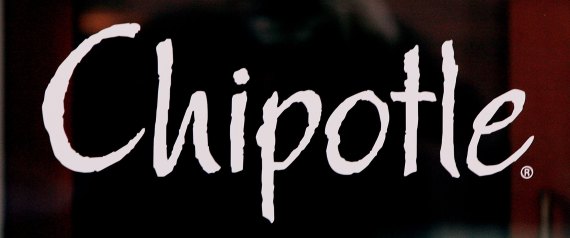 Náhuatl was the language of the Aztecs and came to dominate the region of Central Mexico since about seventh century A.D. The Náhuatl word for a type of smoked chili ended up becoming the word for the Mexican chili pepper we know and love today.
9. An exclusive customer rewards program called the "Farm Team "exists.
The Farm Team is a customer rewards program with an educational focus on factory farming and other aspects of the food industry. Participants in the program can win free food, t-shirts and potentially even $200 catering orders. Unfortunately, joining the program requires an invitation code, which aren't easy to come by.
Apparently you can get one if you convince a local Chipotle manager to help you out (be nice!) or you can try your luck by buying one off eBay. Someone bought an invitation code for $45 in 2013.
10. Chipotle delivery trucks have a sign to prevent hungry thieves that says, "Drivers Do Not Carry Burritos."
Although we weren't able to find an official statement mandating this label, many similar photos can be found uploaded to Twitter and Instagram accounts, proving this isn't just a Photoshopped image.
11. Russell Wilson of the Seattle Seahawks was given free burritos for a year.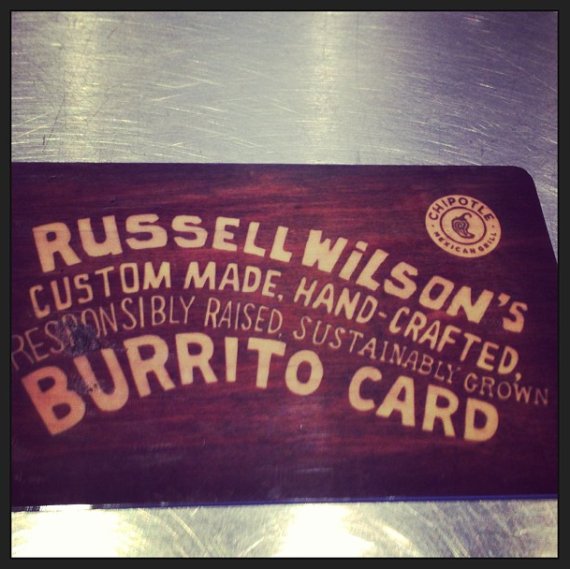 Russell Wilson is the 25-year-old starting quarterback of the Super Bowl-bound Seattle Seahawks. Wilson is also the luckiest person on the planet, because he was given a personalized card by Chipotle that gives him a whole year of free burritos.
The quarterback seems to be enjoying his gift so far...
So @ChipotleTweets is batting a 1000 in my dinner book!

— Russell Wilson (@DangeRussWilson) October 22, 2013
Image: Russell Wilson's Instagram
12. Chipotle is experimenting with serving craft beer.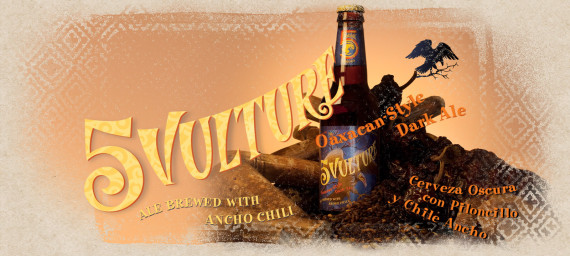 Beer from the 5 Rabbit Brewery started entering Chicago Chipotle restaurants back in 2012, with offerings of a golden and dark ale. The partnership is still ongoing -- last Fall, the Chicago-based brewery created a "Farmhouse Ale" just for Chipotle.
Image: 5 Rabbit
13. On Halloween, burritos officially become "booritos."
Chipotle even owns the url, "boorito.com."
Although they used to offer free booritos on Halloween for customers who dressed up in tinfoil, they now offer them for $3, with proceeds of up to $1,000,000 going to their Chipotle Cultivate Foundation. The foundation is a non-profit intended to promote sustainable food practices.
14. The founder originally started Chipotle just to make enough money to open a fine dining establishment.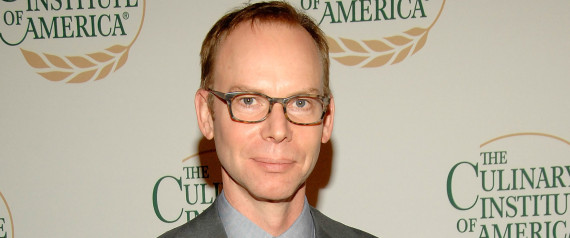 After attending the Culinary Institute of America, founder Steve Ells originally wanted to own a fancy, white table cloth restaurant, so he started Chipotle to make the money to do so. Even after the initial expansions from the first Chipotle restaurant in Denver (which was converted from an old ice cream store) Ells still was thinking about cashing out and going into the fine dining business. When the burrito business took off extremely quickly, Ells decided to stick with burritos.
15. Chipotle went with a minimalist store design because it lacked the money for something fancier.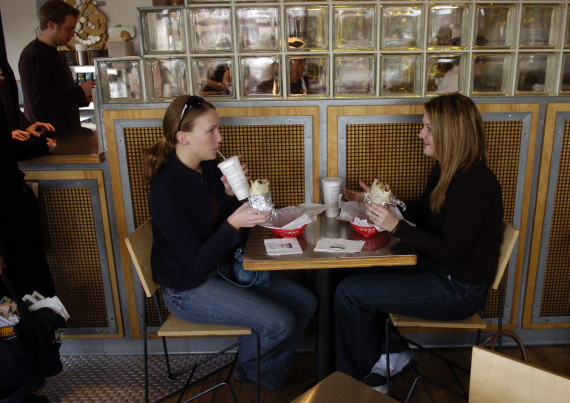 "I didn't have much money, so we had to make these very simple parts from the hardware store work in order to create the design," said Ells of the simple and now iconic decor.
The founder of the company, which is now estimated to now be worth over $15 billion, originally had to take an $80,000 loan from his father to open the first restaurant.
Ells still recalls "hauling his butt to the hardware store to buy the plywood, barn metal and conduit to make Chipotle's often-mimicked utilitarian light fixtures."
Bonus: Steve Carrell signed a tortilla for a Chipotle employee.
Not too much is known about this story, but apparently Carrell went into a Chipotle where an employee asked him to sign a tortilla. Carrell obliged, and immediately became a burrito legend.
Burritos truly bring us closer together.
All images Getty unless otherwise noted.
This story has been updated with additional information about Chipotle's coffee service, as well as the nature of Wilson's free burritos card.
BEFORE YOU GO
PHOTO GALLERY
Chipotle's Influence