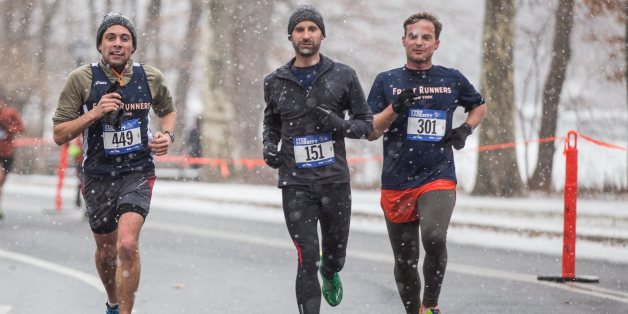 Front Runners New York, a lesbian, gay, bisexual and transgender (LGBT) running club, is setting out to accomplish an incredible feat: cumulatively running 4,664 miles, the distance between New York City and Moscow, Russia, in the month preceding and during the 2014 Sochi Winter Olympic Games.
Called "To Russia With Love," the initiative seeks to establish solidarity with LGBT Russians during a time in which Russian officials are cracking down on the LGBT community through anti-gay "propaganda" legislation and institutionalized homophobia. "To Russia With Love" kicked off on Jan. 25 and will run (literally) until the closing of the Olympic Games on Feb. 23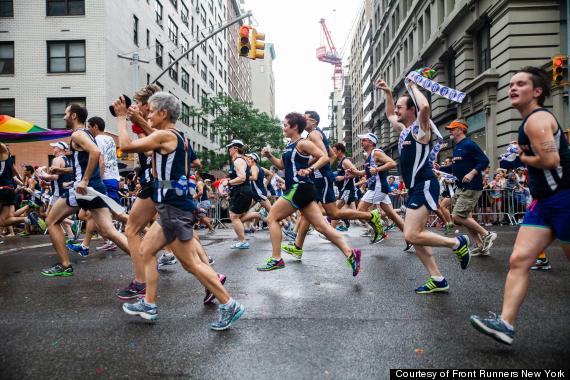 "As LGBT athletes, the juxtaposition of the spirit of the Olympic Games -- mutual understanding, camaraderie and tolerance -- and the violence against a sister community hits close to home for all of us," the club's president David Lin told The Huffington Post. "At a time when the world celebrates the Olympic Games in Sochi, we would like to show our support for thousands of people in Russia who may not be able to join in these celebrations."
Though spearheaded by Front Runners New York, all are welcome to participate in "To Russia With Love." Runners wishing to contribute their miles to the campaign are encouraged by Front Runners New York to log them here.
BEFORE YOU GO
PHOTO GALLERY
Stars Sound Off On Russia's Anti-Gay Law