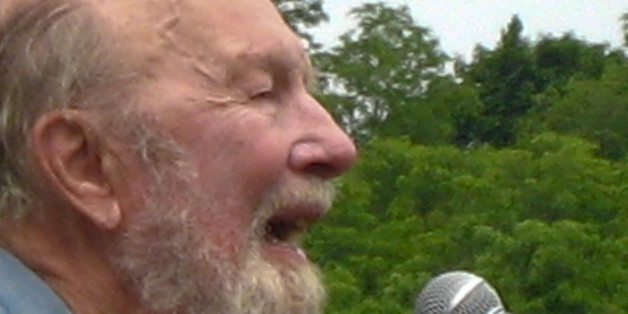 Children, children, children. Honestly, please check your tweets for accuracy before hitting the Tweet button, OK?
The Twittersphere got it wrong this week in spreading word of the passing of legendary folk-singer Pete Seeger. Seeger, who was 94, brought the world such classics as "If I Had A Hammer" and "Where Have All The Flowers Gone?". What he didn't do was bring us "Night Moves," a song that entered our lives years later by Bob Seger, who is 68 and still very much alive.
But as the DailyDot duly noted, the two were pretty interchangeable for a spell yesterday on Twitter as the "tributes" poured in.
Much of what was posted were tweets like this one:
RIP Pete Seeger, I'll be playing Night Moves on a loop today in memory.

— Mr. J Roboto (@MrJoebot) January 28, 2014
For the record, plenty of fans got it right, including dozens of musicians who used Twitter to pay tribute to the music icon. As we reported here, "tweets were posted by kd lang -- who thanked Seeger and wished him a "swift rebirth," as well as Bruce Springsteen, Rage Against The Machine's Tom Morello, Public Enemy's Chuck D, and Billy Bragg. Even President Barack Obama took time away from preparing for his State of the Union address to post a tweet.