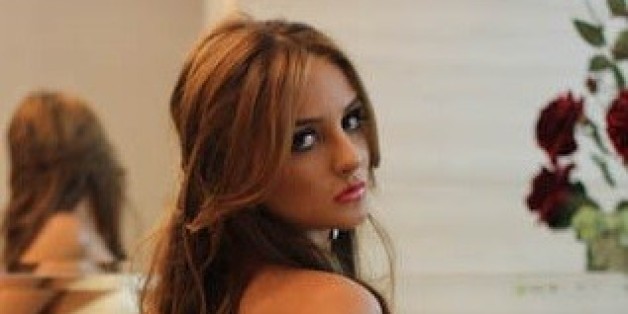 Bidding at Catarina Migliorini's virginity auction is like showering with a raincoat on.
The Brazilian woman who has tried at least four times to sell her virginity to the highest bidder has changed her mind.
"No more auction," she told The Huffington Post by email. "I gave up."
Instead, Migliorini, 21, is planning to lose her virginity on "There's Something About Catarina," a proposed reality show in Brazil, Yahoo! Brazil reported.
The premise of the show is to have 20 men from around the world compete to be Migliorini's first sex partner and to win a $1 million jackpot.
The show is still in the planning stages, but a website was set up to take applications.
This marks Migliorini's fourth attempt to get money for her virginity.
The first time was via "Virgins Wanted," a proposed documentary series made by Australian filmmaker Justin Sisely, that centered around an Internet auction that took place in October, 2012.
The winning bid of $780,000 came from an alleged Japanese millionaire named "Natsu."
Migliorini said she never consummated the deal because she had misgivings about "Natsu" and his true identity. She also alleged that Sisely attempted to defraud her, charges he has denied.
Last November, she attempted to do an Internet auction of her own via her own website, VirginsWanted2.com.
That auction was supposed to end Dec. 12, but she extended the last day for bids to February 12 to give herself more time to decide.
Although Migliorini told HuffPost the auction is officially off, the VirginsWanted2.com website does not mention any auction cancellation. The current top bid is $440,000.
Migliorini did not respond to questions about this, nor about the "Arab millionaire" she claimed was romancing her via Skype.
BEFORE YOU GO
PHOTO GALLERY
Catarina Migliorini