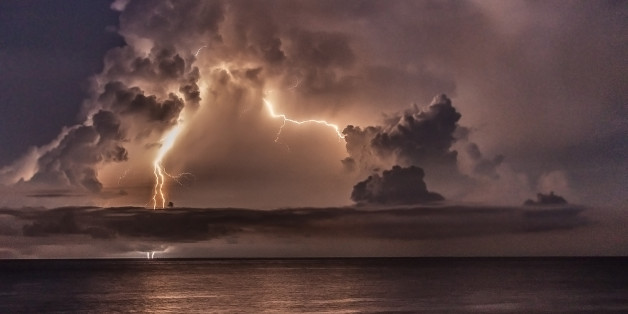 Locals in Venezuela may think of the Catatumbo lightning as a regular light show, but the folks at Guinness think it's a little more noteworthy.
According to the Agence France-Presse, the region, located in the western state of Zulia, was awarded the Guinness World Record for the area with the most lightning. It reportedly receives up to 3,600 flashes per hour.
Vice President Jorge Arreaza and Zulia Gov. Francisco Arias Cardenas accepted the certificate on behalf of Venezuela Tuesday, Spanish news agency EFE reports. The South American country received the honor after Venezuelan environmentalist Erick Quiroga proposed the record last year.
In an email to The Huffington Post, Guinness explained:
The Catatumbo Lightning occurs in Venezuela over the mouth of the Catatumbo River as it enters Lake Maracaibo. This area receives almost 250 lightning flashes per square kilometer each year. Lightning happens up to 300 nights per year in displays that can last nine hours. In 2010 the lightning ceased from January to April, possibly due to effects from the El Niño/La Niña–Southern Oscillation.
Before the region won the title, the town of Kikuka in the Democratic Republic of the Congo held the Guinness World Record for the highest concentration of lightning, with 158 lightning bolts per square kilometer every year.