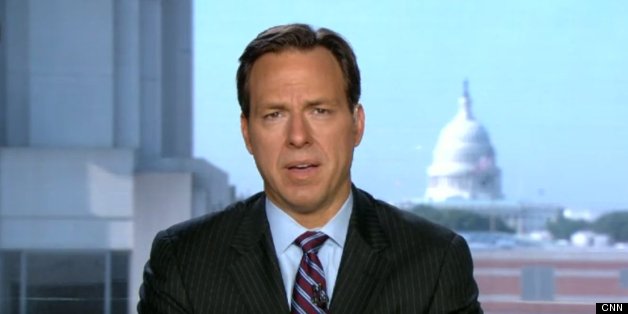 CNN's Jake Tapper has nabbed President Obama's first interview after the State of the Union address.
The interview — which will cover issues ranging from the "economy, immigration, jobs, national security and foreign policy," according to CNN — will air Friday, January 31. Parts of it will air during "New Day," which starts at 6 a.m., and "The Lead" at 4 p.m.
Tapper, who covered the SOTU Tuesday, will sit down with Obama on Thursday. The network announced the interview, which airs Friday, in a statement on Tuesday.
The correspondent tweeted,
Will 2014 be his "year of action"? President @BarackObama talks EXCLUSIVELY to me in intvw to air Friday -- only on #CNN.

— Jake Tapper (@jaketapper) January 29, 2014
Tapper, who joined CNN in 2013 and is the network's chief Washington correspondent, has spoken about interviewing Obama before, saying that one of the challenges is that Obama tends to leave "Easter eggs of news" buried "in a melange of rhetoric."