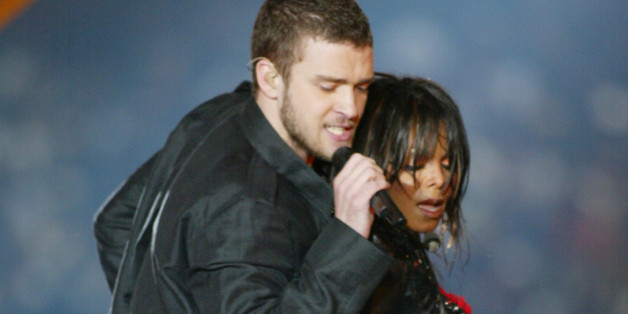 Bruno Mars takes the stage at New Jersey's MetLife Stadium this Sunday for the halftime show at Super Bowl XLVIII. Following performances of "America the Beautiful" by Queen Latifah and "The Star-Spangled Banner" by Renee Fleming, Mars will join the Red Hot Chili Peppers for the show.
The performers follow a laundry list of stars who have hit the field for the Super Bowl Halftime Show, including Prince, The Rolling Stones and Britney Spears. Below, 13 famous halftime performances from years past:
1991: Super Bowl XXV
New Kids on the Block perform with Disney characters, but aren't shown on air because of Gulf War coverage.

1993: Super Bowl XXVII
Michael Jackson performs hits such "Billie Jean" and "Black or White" to major viewer ratings.

1995: Super Bowl XXIX
Patti LaBelle stuns in an over-the-top show, pleasing the crowd with a rendition of "Can You Feel The Love Tonight."

1996: Super Bowl XXX
Diana Ross performs her hits in Arizona, bringing everything from "Stop In The Name Of Love" to "I Will Survive."

2001: Super Bowl XXXV
The star-studded show features 'N Sync, Britney Spears, Aerosmith, Nelly and Mary J. Blige.

2002: Super Bowl XXXVI
U2 takes the stage, paying tribute to the victims of 9/11.

2004: Super Bowl XXXVIII
In perhaps the most infamous halftime show to date, Justin Timberlake performs with Janet Jackson, introducing the world to the term "wardrobe malfunction."

2005: Super Bowl XXXIX
Paul McCartney rocks the classics in a simple and strong performance.

2006: Super Bowl XL
The Rolling Stones go all-out, starting the show on a tongue-shaped stage with "Start Me Up."

2007: Super Bowl XLI
Prince and his purple guitar give one of the most celebrated halftime shows in history, playing hits such as "Proud Mary" and "Let's Go Crazy."
2009: Super Bowl XLIII
Bruce Springsteen and the E Street Band steal the show with "Born to Run," Tenth Avenue Freezeout" and "Glory Days."

2012: Super Bowl XLVI
Madonna leads a performance which also features LMFAO, Cee-Lo Green and M.I.A. (and her middle finger).

2013: Super Bowl XLVII
Beyonce reunites with Destiny's Child bandmates Michelle Williams and Kelly Rowland for the halftime show, stunning with performances of hits such as "Single Ladies (Put a Ring on It)," "Halo" and "Bootylicious."

BEFORE YOU GO
PHOTO GALLERY
Super Bowl Performers