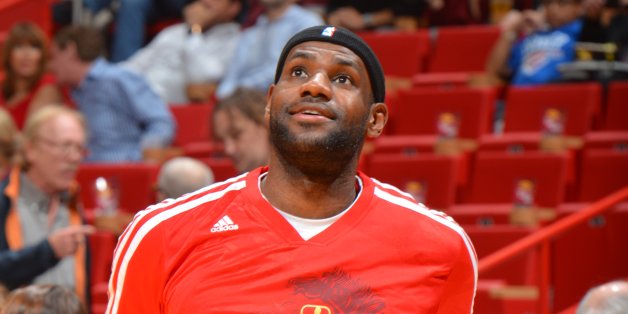 LeBron James apologized for using an offensive word during a pregame interview on Wednesday evening before his Miami Heat played the Oklahoma City Thunder.
"I used the word retarded before," James said shortly after the Heat's 112-95 loss to the Thunder, via the Sun Sentinel. "Obviously, it had nothing to do with kids that are underprivileged. There's no knock on them. It's a word that's been around for a long time where I grew. It's a bad habit, so I try to break it. If I use it again, I'm going to try to do my best not to. I mean no disrespect."
James had used the offensive term during an interview about an hour before the game when asked a question about improvement in Thunder superstar Kevin Durant's skills.
"I actually think that's a pretty funny thing when people say 'people's growth of passing the ball.' That is retarded to me," James said, reported the Palm Beach Post. "Kevin Durant's growth of being a passer? That's part of basketball."
James previously drew criticism for using the word during a press conference in 2011. During the 2011 NBA Playoffs, James disapprovingly called a reporter's question "retarded."
BEFORE YOU GO