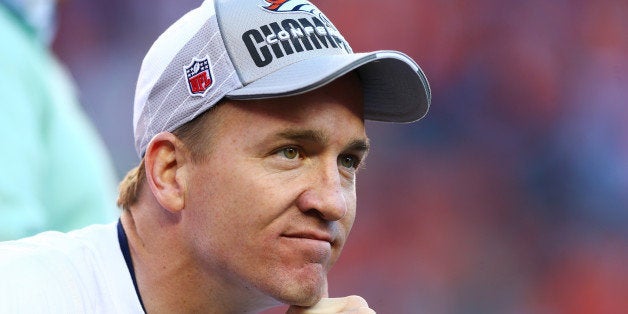 Some athletes count on stuffed animals and Popeyes chicken to bring them good luck before a big game. But Denver Broncos quarterback Peyton Manning's good luck charms for Sunday's Super Bowl hit a little closer to home.
"My entire family keeps me positive and they always support me," he said. "They will be coming to town to be with me. Without them, I would not be where I am today. I am very grateful."
(Story continues after photo)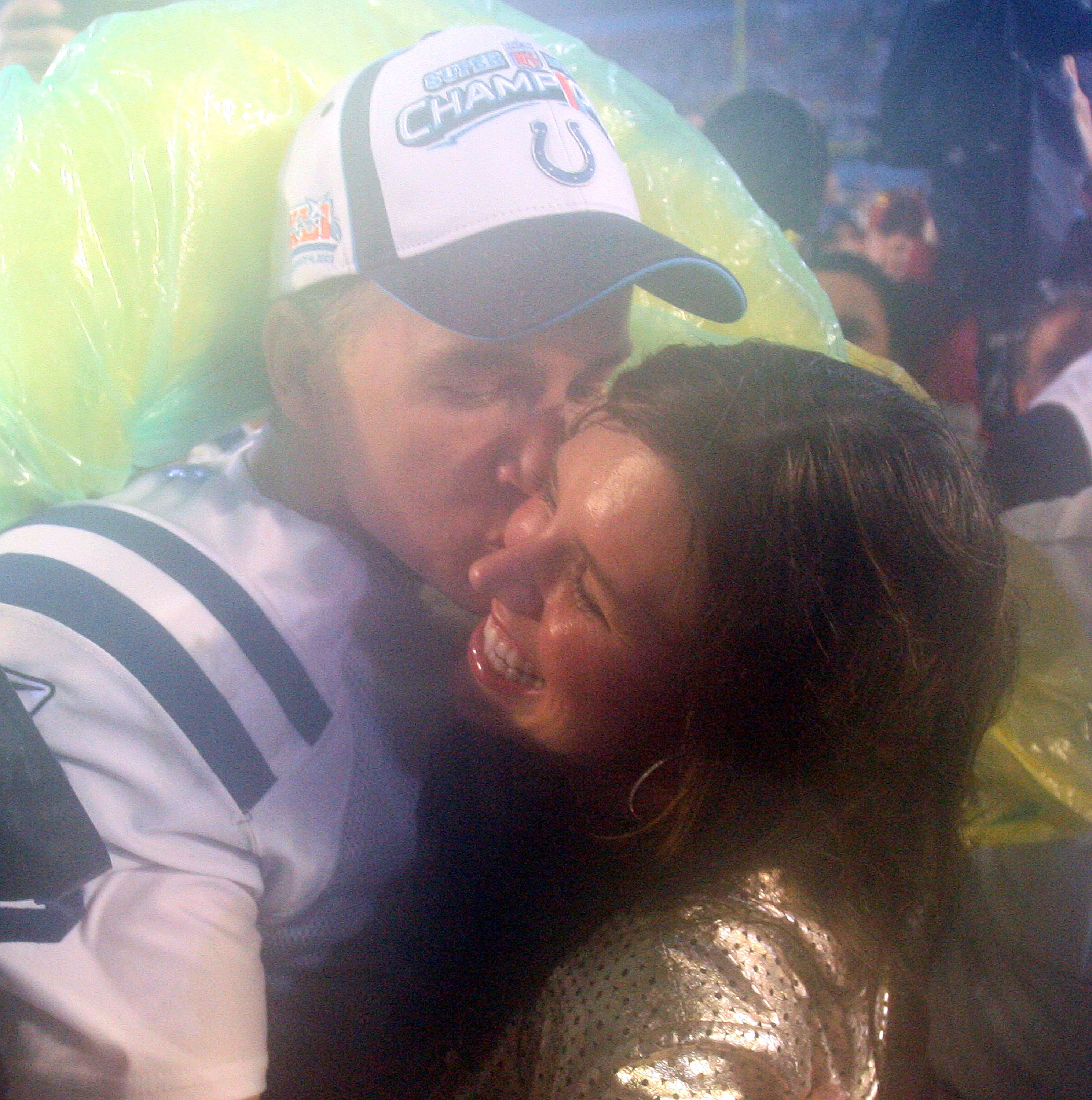 Manning and his wife Ashley in 2007 // Credit: Gary W. Green/MCT/MCT via Getty Images
The Mannings, however, remain private about their marriage and family as a whole.
"I like to stay out of the spotlight," Ashley told Indianapolis Woman magazine back in 2006. "People may think I am aloof, but I'm not, and I am not shy by any means, but I always let Peyton shine."
BEFORE YOU GO
PHOTO GALLERY
Best 2013 Sports Photos