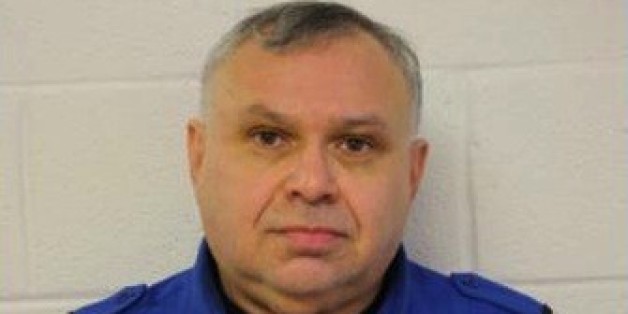 The TSA is trying to fire an agent in Chicago after police say he stole $8,500 from a woman's checked luggage.
Angel Velazquez, 56, is facing felony theft charges after he was arrested Tuesday, ABC Chicago reports.
Prosecutors said the 11-year veteran of the agency was caught on surveillance video going through the suitcase of a 48-year-old passenger flying out of Chicago's O'Hare International last November, according to DNAinfo.
Police say the woman put the cash in her suitcase and checked the bag for a flight on KLM Royal Dutch Airlines only to arrive to her destination and find the money missing, DNAinfo reports. Velazquez allegedly hit the cash in a garbage can before returning to collect it and put it in his backpack.
It was unclear why police did not make the arrest sooner.
Velazquez's arrest comes after the Government Accountability Office issued a report last summer indicating TSA misconduct was up 26 percent in the past three years.
Velazquez's arrest makes for a total of three TSA agents to be arrested this January nationwide. A TSA supervisor in Charlotte, N.C. was fired after being charged with misdemeanor larceny in connection to a stolen iPad while an agent in Nashville was arrested after he was allegedly found passed out drunk in a running vehicle.
BEFORE YOU GO
PHOTO GALLERY
PHOTOS: TSA Joins Instagram