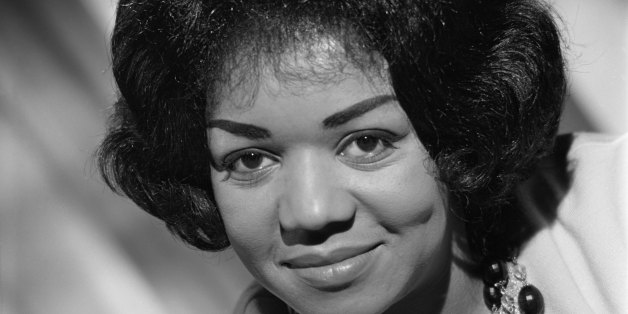 Anna Gordy Gaye, the sister of Motown founder Berry Gordy and ex-wife of the late singer Marvin Gaye, has died. She was 92.
According to TMZ, sources close to the family revealed that Gordy Gaye died at her Los Angeles home from natural causes and was discovered by family members at around 3 a.m. Friday.
Following a 14-year union with the iconic crooner, Anna divorced Marvin Gaye in 1977. The public split inspired the recording of Gaye's double album "Here, My Dear" -- an album whose existence was mandated by the terms of the divorce settlement, which also required Marvin to pay royalties from the project toward Anna's alimony.
During a 1979 interview with People magazine, the Grammy Award winner credited his marriage to Anna for saving his Motown career.

"I do believe the fact that I was married to Berry Gordy's sister saved me from getting my contract ripped up several times," Gaye said. "Let's face it, I'm a little strange by most standards. I truly feel I'm an artist and I don't give any quarter nor do I ask any ... I gotta take the responsibility to show up every night. I may as well make the people who promote me happy and assured that I am not the unstable flake they think I am."
In recent years, Anna Gordy Gaye reportedly suffered from dementia, heart disease, high blood pressure and diabetes. In 2005, she moved away from Marvin's former Hollywood Hills home due to alleged drug use on the part of her adopted son, Marvin Gaye III. In 2007, trustees for Anna forced Gaye III out of the residence in an effort to sell the home, according to ABC News.
Anna Gordy Gaye is survived by her brother Berry and her adopted son Marvin.

BEFORE YOU GO
PHOTO GALLERY
Notable People We've Lost In 2014