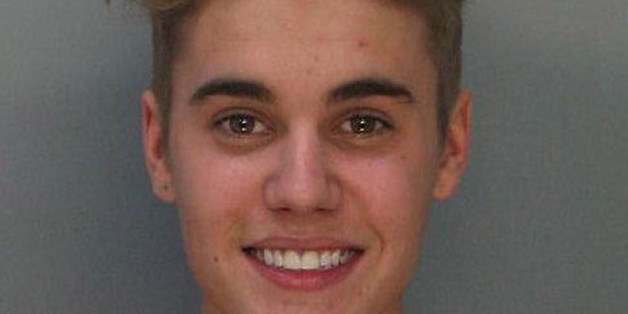 Pop star Justin Bieber -- who's currently embroiled in multiple investigations over alleged bad boy behavior -- is getting some support from a decidedly unlikely source: scandal-plagued Toronto Mayor Rob Ford.
The controversial politician defended the young singer this week during one of his regular appearances on Washington, D.C., radio show "Sports Junkies," the Associated Press reports. After one of the radio hosts referred to Bieber as "Canada's worst export," Ford stepped in to defend the entertainer.
"You know what, he's a young guy," Ford said during the show. "Think back to when you were 19... At 19 years old I wish I was successful as he was."
Ford then admitted he doesn't actually listen to the singer's music, however, calling himself more of a Rolling Stones and Led Zeppelin kind of guy.
The two colorful Canadians -- compared head to head by the Toronto Star in a competition to be named "Canada's greater embarrassment" -- have both found themselves in legal hot water recently.
Bieber has pleaded not guilty to charges including driving under the influence, resisting arrest and driving with an expired license, stemming from an alleged Florida drag racing incident earlier this month. He also is due in court on March 10 in Canada, after allegedly hitting a limousine driver in the head on Dec. 30.
Ford, meanwhile, has been in an out of the headlines for the past year, with scandals ranging from reported drug use to a series of press conferences in which he shocked journalists with his vulgar language.
The Guardian notes that the unlikely pair share more than just a penchant for trouble. In fact, the two sort of have an attorney in common: Seth Weinstein, who represents both Bieber and Ford's friend and alleged drug dealer Alexander "Sandro" Lisi. Lisi is in currently on trial for allegedly trying to force a third party to hand over the now infamous Rob Ford crack video.
"It happens to be that I'm involved in both [cases], but I don't think you can read anything else into it," Weinstein told the Globe and Mail. "I think [Bieber's] a remarkable talent," Weinstein said. "But beyond that, I'm not intimately familiar with his work."
Other politicians seem less inclined to support the Biebs.
Councillor Giorgio Mammoliti told the Toronto Star on Thursday that despite his daughter's affinity for Bieber's music, the young entertainer has "got to stop." Councillor Joe Mihevc echoed his colleague's sentiments, commenting that he had "no advice to either Justin Bieber or Rob Ford except to say they need to get their lives together."