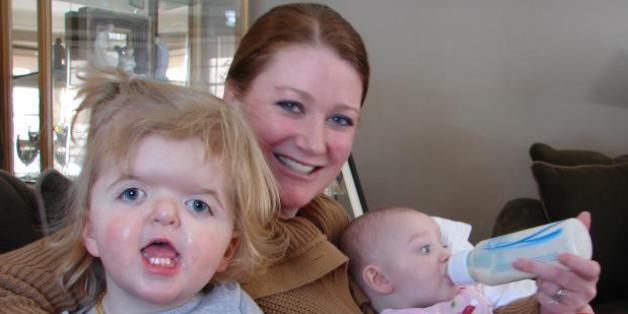 Story by Howard Ludwig, courtesy DNAinfo Chicago:
Mary Cate has already had four surgeries. Children diagnosed with Apert syndrome can have upward of 60 surgeries throughout their lifetime, Lynch said.
Surgery on the skull is vital, as the brain will outgrow the malformed cranium. Without surgery, this can cause developmental delays, along with the loss of vision, hearing and fine motor skills. Mary Cate has already had one such surgery as well as two other procedures that separated her fingers and toes.
Mary Cate now has four fingers on each hand. Her speech is a bit delayed, likely because of the shape of her mouth. And she looks different. Other than that, she's typical little girl who plays with dolls, enjoys stacking blocks and is reluctant to take a nap.
That's the little girl that her mom wants everyone to know, and she's made a concerted effort to do just that. When Mary Cate was 5 months old, she visited her mother's grade school alma mater — Most Holy Redeemer Elementary School in suburban Evergreen Park.
Mary Cate has since visited 15 schools, mostly Catholic elementary schools on the Southwest Side and in the southern suburbs.