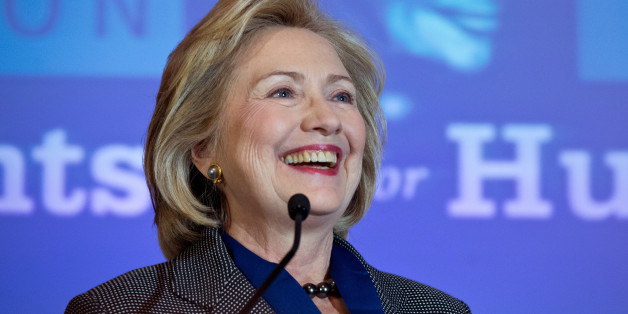 WASHINGTON -- More political donors are getting Ready for Hillary. The super PAC formed to promote a potential 2016 Democratic presidential bid by former Secretary of State Hillary Clinton raised $2.7 million in the second half of 2013, more than twice the amount it raised in the first half of the year.
The group raised more than $4 million in 2013 from more than 33,000 donors. While the Ready for Hillary super PAC may legally accept unlimited contributions, the group has set a $25,000 limit.
Those giving the $25,000 maximum include some big-name donors, among them billionaires George Soros, Salesforce.com CEO Marc Benioff and Walmart heiress Alice Walton, who mostly gives money to Republican politicians. Other big donors include Stryker Corp. heir Jon Stryker and trial lawyer Steve Mostyn's law firm.
Unlike most super PACs, the five-digit contributions raised by Ready for Hillary accounted for less than half of the total raised by the group in the last six months of 2013. Small donors contributing less than $200 each combined to give more than $800,000 to the super PAC.
"Every contribution, no matter how small, is critical because those resources are immediately reinvested in list-building, digital advertising and on-the-ground organizing to make sure that if Hillary decides to jump in the race, she will have as many supporters as possible lined up from the beginning and ready to help her win," Ready for Hillary executive director Adam Parkhomenko said in a statement earlier in January.
Polls show Clinton with the largest lead of any potential candidate in a Democratic primary in polling history.
BEFORE YOU GO
PHOTO GALLERY
Hillary Clinton