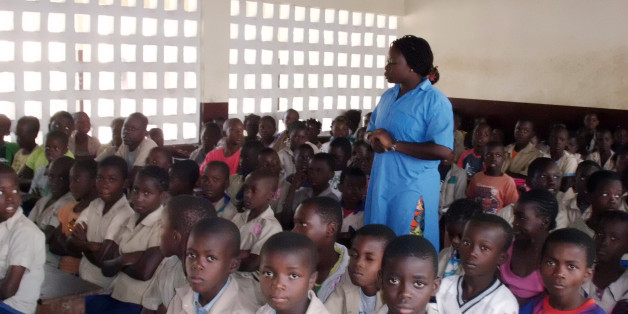 When it comes to teacher pay in poor countries, a recent report from a U.N. agency does not paint a pretty picture.
According to a United Nations Educational, Scientific and Cultural Organization report that was released on Wednesday, some teachers in poor countries are not being paid a living wage.
The report gives as an example the Central African Republic, where teachers are paid the equivalent of $5 (U.S.) a day, although a family needs $10 a day to survive. On the other end of the spectrum, teachers in places like Denmark are paid more than 10 times that amount.
According to the report, teacher salary is directly related to learning outcomes, which may contribute to the levels of low educational attainment in places like the Central African Republic.
"The level of teacher salaries influences education quality. Six estimates published between 1990 and 2010 found that teacher salaries were directly linked to learning outcomes," reads the report.
The image below gives a sense of how teachers are paid around the world (click on the image to enlarge).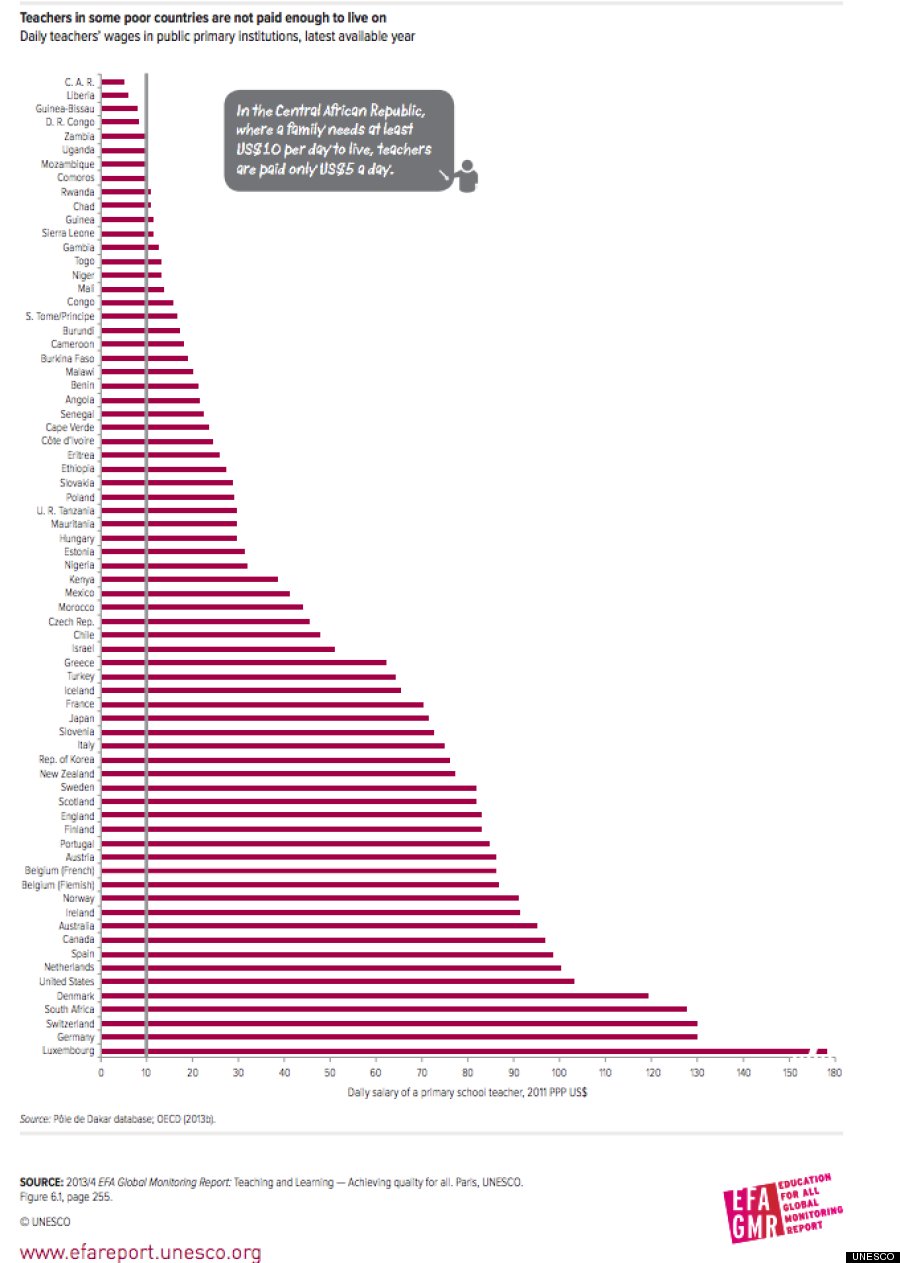 BEFORE YOU GO
PHOTO GALLERY
Best Countries For Education (Economist Intelligence Unit)