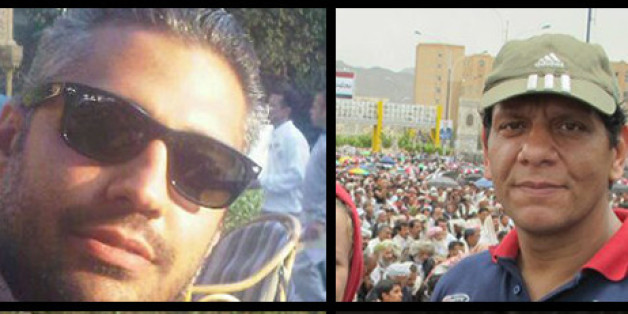 The United Nations is criticizing the recent spate of attacks and harassment against journalists in Egypt, it said in a statement released Friday.
The UN's High Commissioner for Human Rights said that the "increasingly severe clampdown and physical attacks" are making it extremely difficult for journalists to do their jobs and tell their stories. The statement called attention to three reporters in particular, Al Jazeera's Peter Greste, Mohamed Fadel Fahmy and Baher Mohamed, who have been detained in Egypt for more than a month, Al Jazeera said.
"In recent months, there have been numerous reports of harassment, detention and prosecution of national and international journalists as well as violent attacks," a UN spokesperson said. "This accentuates the difficult and increasingly dangerous environment for journalists trying to carry out their work in the country."
Earlier in January, fifty-two correspondents from various news organizations demanded the release of the imprisoned journalists who were accused of conspiring with the Muslim Brotherhood. Their call to action was not answered, and Egypt officials said Wednesday that 20 Al Jazeera journalists would be sent to face trial on terrorism charges.
Peter Greste, one of the journalists currently detained, spoke out in letters from jail Sunday that the men spend days in "mosquito-infested cells, sleeping on the floor with no books or writing materials to break the soul-destroying tedium." The UN detailed another piece of evidence Friday that further reveals the harsh treatment journalists in Egypt have faced.
"A video has also emerged which appears to show a police officer threatening a camera crew working for another TV station that, if they did not stop filming, he would tell bystanders they worked for Al Jazeera so that they would be attacked," the statement said. "If confirmed, this lends credence to allegations that the anti-Al Jazeera campaign in Egypt is, on occasion, amounting to incitement to violence."
(h/t: Al Jazeera America)
BEFORE YOU GO
PHOTO GALLERY
Key Events In Egypt