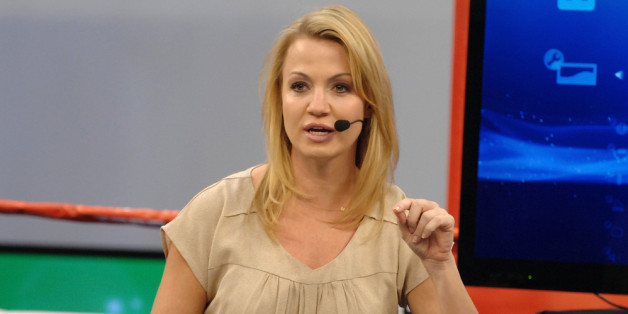 By Reva Friedel, Awful Announcing
I guess we don't have to ask ESPN anchor Linda Cohn how she feels about Michelle Beadle's return to the mothership.
TMZ Sports caught up with her in NYC and asked her if she thought women had as much knowledge about sports as their male counterparts or whether they are relegated to sideline reporters because they can gossip.
Cohn starts off with a solid answer - absolutely, work hard, do your homework, go above and beyond. But then, it gets personal:
"If you're just using it as a stepping stone to Access Hollywood, you're not needed here."
Retract the claws, Linda!
Since Beadle is returning to ESPN, maybe Cohn could have been a little less condescending with her answer to avoid future awkard encounteres at the company picnic. This is a pretty sad development considering Beadle once tried to save Cohn's life in 2011 by sucking out the venom of a snakebite on a hiking trip. Seriously. That really happened.
Then again, maybe she knows something about Beadle that we don't and there was a falling out. Beadle and Erin Andrews can't stand each other, so it looks like it's every woman for herself in this situation.