You know it's true: nothing on this Earth feels better than hitting the ocean wearing nothin' but your birthday suit.
But why are Americans so shy about swimming in the buff, and why are European nudist beaches so darn crowded? The only answer, it seems, is to veer off Europe's beaten path to the continent's secret nudie paradises. Drop your pants and grab your goggles!
SPAIN
Playa de los Muertos, Almeria
Locals are "regretting to share this secret" about their beach that lies at the end of a "grueling road" near a cement factory. Nude snorkelers love Playa de los Muertos for its crystal-clear, see-straight-through-it water... and its whopper of a sunset.

This photo of Playa de los Muertos is courtesy of TripAdvisor
ITALY
Spiaggia di Guvano, Cinque Terre
You can hike Italy's Cinque Terre like everyone else... or you can escape the flood of tacky tourists and get naked in a hidden grotto. To find Guvano takes dedication-- you'll start at the Corniglia train station, then weave your way down toward the water. If you run into a long, dark tunnel with a light switch but no working lights, then you're in the right place. Some call the tunnel "terrifying," but your inner nudie will be rewarded with a secret, sparkling little cove that's "always nude, free, and happy."

CROATIA
Kordovan Beach, Jerolim
It's located on Jerolim, the island CNN called one of the best nudist destinations in the world. But luckily for you, Kordovan is hidden across the island from the main beach, and it's little-known among locals-- in fact, some locals haven't even heard of it. Lush pine trees and pebbles give the hidden cove a rustic, 'Survivor'-y feel. It's the "most chilled place" on an otherwise popular island chain.

This photo of Pakleni Islands is courtesy of TripAdvisor
ENGLAND
Wild Pear Beach, Devon
It's about a 30-minute walk from the tiny tourist town of Combe Martin-- a "steep scramble" leads you down a cliff to water so blue, the beach looks like it belongs on the other side of Europe. You'd think the Brits might be a little timid about baring it all, but this blissful cove is totally open to naturists of every persuasion. As one Yelper puts it, "there is nothing so liberating than taking off one's clothes and running into the sea."

FRANCE
CHM Montalivet resort, Vendays-Montalivet
This family naturist resort is "buried within a dense pine forest" on the Côte d'Argent, France's under-the-radar beach that also happens to be the longest strip of sand in Europe. Families can choose to stay in a chalet, tent, cottage or motor home and kick back on one of two uber-private nude beaches.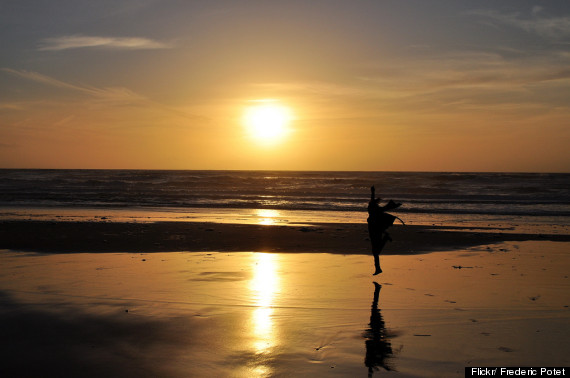 GREECE
Red Beach, Crete
Hand-painted signs and a rocky hike lead to this "little heaven" on the Greek island of Crete. Once at Red Beach, you'll find a makeshift coffee shop, umbrellas for rent, and scores of the jolly Greek nudists you've always dreamed of befriending.

This photo of Red Sand Beach is courtesy of TripAdvisor
PORTUGAL
Adegas Beach, Odeceixe
This is one of Portugal's seven official naturist (aka nudist) beaches. It's tucked beneath a long wooden staircase near the parking lot for Odeceixe, a popular beach nearby. Gentle, lapping waves make Adegas ideal for swimming sans bikini... you won't find any body-thrashing tsunamis here.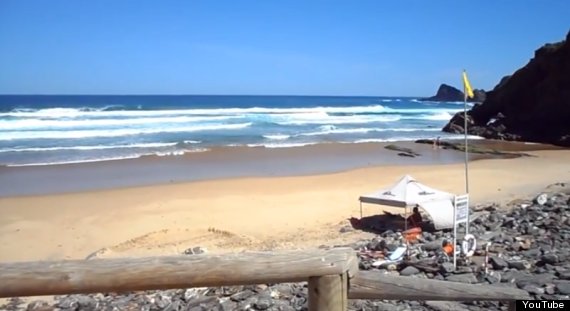 CORRECTION: A previous version of this post cited Portugal's six official naturist beaches. In fact, there are seven.
BEFORE YOU GO
PHOTO GALLERY
The Best Nude Beaches For Baring Your Bod