The "Manimal" has been tamed and it took the NBA's reigning Slam Dunk Contest champion to make it happen. Toronto Raptors swingman Terrence Ross threw down a ferocious one-handed dunk in transition over Denver Nuggets forward Kenneth Faried in the final seconds of the first half at the Pepsi Center on Friday night.
The 6' 6" Ross scooped up the ball after a teammate deflected a Faried pass and then took off for the far end of the court. As Ross crossed midcourt, Faried -- the 6' 8" Manimal -- was the lone defender between him and the basket. Rather than clearing a path for Ross, who defeated him in the 2013 NBA Slam Dunk Contest, Faried rose up and attempted to challenge the shot.
As the two airborne players met above the paint, Ross pulled the ball back with his right hand. At that point, photographer Garrett W. Ellwood captured this amazing image.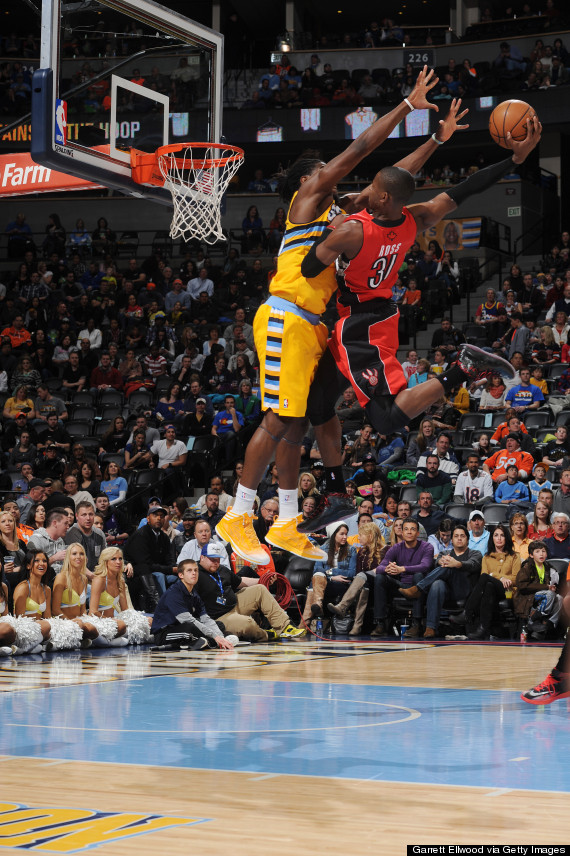 Despite Faried's best effort, Ross then put him on a poster.
The emphatic throwdown staked the Raptors to a 60-53 lead at the intermission. With Ross scoring a team-high 18 points, the Raptors would go on to win 100-90.
BEFORE YOU GO
PHOTO GALLERY
101 NBA Posterizations