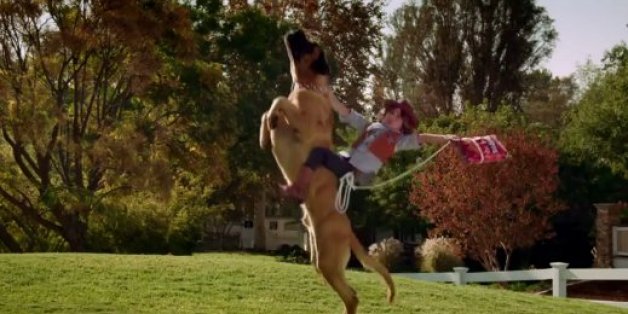 The Super Bowl may never have been more adorable as advertisers largely traded in racy imagery and crude humor for cute animals and inspirational premises. Some found the approach a heartwarming compliment to the NFL's big game while others lamented the tame nature of the commercials. With the Seattle Seahawks dominating between commercial breaks, the ads were likely the sole reason that many viewers stayed tuned into the game until the end.
"Advertisers are getting attention but they're not trying to go over the top," said David Berkowitz, chief marketing officer for digital ad agency MRY, told The Associated Press. "A lot of brands were going with the safety from the start."
Even before Super Bowl XLVIII between the Seahawks and Denver Broncos kicked off, the ads were trending cute. Notably, Budweiser's "Puppy Love" spot chronicling the unlikely friendship by a puppy and one of the company's iconic Clydesdales was released early and quickly became a viral smash. By the time the Seahawks' dominating 43-8 win was complete, the love for that ad was still strong. It secured the highest score of all commercials aired on USA Today's Super Bowl Ad Meter
"The ad touched the depths of my soul," middle school language-arts teacher Char Baringhaus told USA Today. "Nothing reaches raw emotion like the love of animals."
CLICK HERE to see all the ads aired during Super Bowl XLVIII
Amid the awwwww-inducing ads, there were still Super Bowl commercials that went for laughs and there were plenty of celebrity cameos along the way, too. Retired soccer superstar David Beckham also made sure that there was still plenty of heat in a year that even Go Daddy went away from its risque roots.
BEFORE YOU GO
PHOTO GALLERY
30 Must-See 2014 Super Bowl Ads