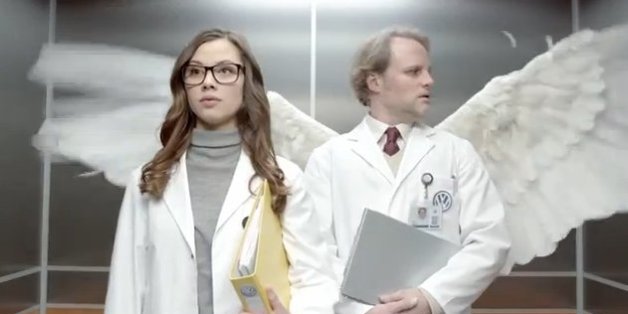 Watching the Super Bowl is just as much about the ads as it is about football. And given that the outcome of last night's game was pretty clear from halftime onward, viewers had plenty of time to tweet about the best and worst advertisements of the night.
The evening's wins included Coca-Cola's gorgeous multicultural ad, the return of Cheerios' interracial family, Verizon FIOS showing young girls that they can be anything they'd like, a starring spot for Quvenzhané Wallis and a highly-anticipated ad from the much-discussed Goldieblox -- all of which earned high praise from female viewers. We also saw huge improvements from GoDaddy, who featured woman small-business owners instead of body-painted models, and Axe, who moved away from their usual women-in-bikinis-chasing-men spots.
But sadly, judging from last night, many brands still have a sexism problem. According to Volkswagen, all engineers are old white men. TurboTax thinks you can buy a woman with your tax returns. No one in the Chevy, Ford, Kia or Hyundai camps seems to think women can (or should) drive. Doritos and Bud Light chose to perpetuate the idea that men are bumbling idiots. And according to Squarespace, women on the Internet are either overbearing moms or scary bimbos.
These narratives did not go unnoticed. Tweeters called out sexist advertising using the #NotBuyingIt tag, care of the Representation Project, over 15,000 times during the Super Bowl, garnering 2.4 million impressions. We're glad to see people discussing what makes certain ads resonate without relying on sexist tropes -- and holding the stereotypical disasters accountable.
Here are some of our favorite reactions to Super Bowl XLVIII Ads:
PHOTO GALLERY
Women React To Super Bowl Commercials