Now you can hunt for leprechauns and meteors, all in the same place.
Kerry County is the world's newest -- and Ireland's first -- International Dark Sky Reserve. It's now one of seven Dark Sky Reserves around the world-- an organization against light pollution gives the title only to wide-open spaces with exceptional "sky quality and natural darkness," aka places where star-spotting is at its prime.
The sky above Kerry is a star gazer's dream, with regular appearances from meteors and the Milky Way. The Dark Sky Reserve specifically includes Kerry's Iveragh Peninsula, which is a remote seaside escape of celestial serenity.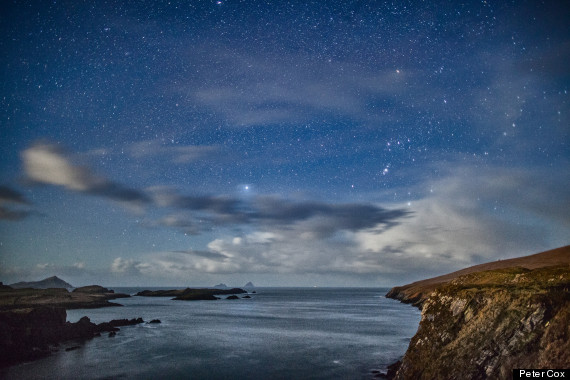 Photo courtesy of petercox.ie.
Got any more out-of-this-world stargazing pictures from Ireland? Send them our way!
BEFORE YOU GO
PHOTO GALLERY
Top Stargazing Destinations