Happy 10th anniversary to Facebook! The social networking site turns 10 on Tuesday, February 4. And while tradition dictates that you celebrate a 10-year anniversary with a tin or aluminum gift, we decided to commemorate our decade-long love affair with Facebook with something a bit more...romantic.
Below are seven wonderful love stories that Facebook played a big part in -- whether it was making that initial introduction between a couple or reuniting long-lost friends and lovers after years apart.
Patsy Thompson Sutton & John Alton Neeley Sr. | Macon, Ga.


In 2010, Patsy Thompson Sutton was on Facebook trying to reconnect with her classmates from Lanier High School in Mississippi. She accidentally sent a message to someone by the name of John Alton Neeley Sr. who went to a Lanier High School in Georgia instead. They kept talking anyway and began to "like" and comment on each other's posts, and soon discovered that they had a lot in common -- they each had two daughters and one son, they both lived on a Forest Avenue, liked to cook, had been through a divorce and even lost their jobs around the same time. Neely eventually asked if he could come to Mississippi to take Sutton on a date and she agreed to go out with him, as long as he agreed to meet her family. That visit went so well that Neely came back again at Christmastime and proposed.
Melissa Papasidero and Rick Mianulli | Weehawken, N.J.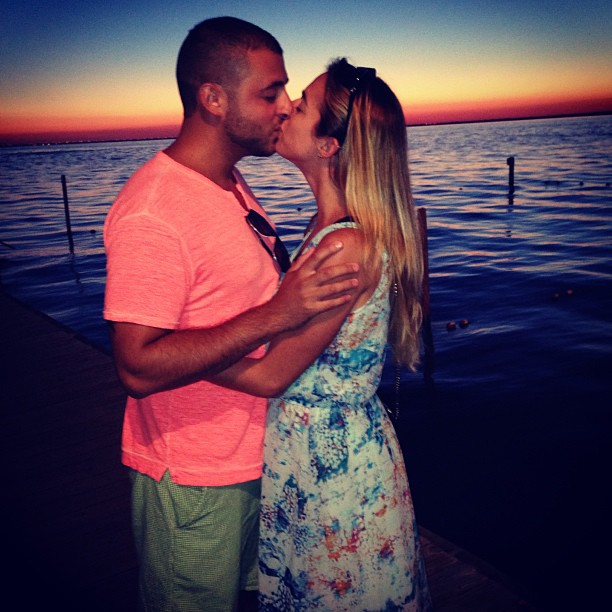 Melissa Papasidero and Rick Mianulli were both students at Hofstra University when they first met back in 2004. But the couple doesn't exactly agree on how it all went down. "The way I recall it, he friended me and I thought he was soooo good looking that of course I accepted," Papasidero said. "He claims that it's the other way around! Thus, the whole drama around this story." They met in-person for the first time at the beginning of their sophomore year and immediately recognized each other from Facebook. The pair became best friends and over time, the platonic relationship developed into a romantic one. They've now been together for seven years and live together in New Jersey.
April Gedney LaFave and Douglas LaFave | Brooklyn, N.Y.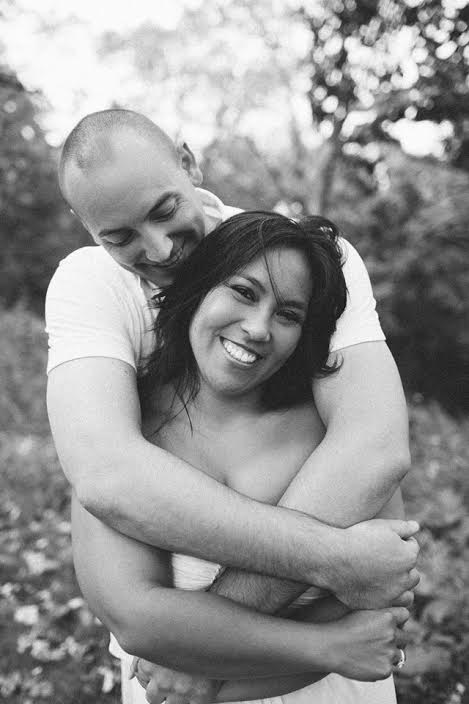 Credit: Woodnote Photography
Two years ago, April was living in Hong Kong when a palm reader told her she would meet her future husband that year, but he did not live in the same country. Two days later, she got a Facebook friend request from a guy named Doug LaFave who she went to high school with back in Wisconsin. Doug was deployed in Afghanistan at the time so April decided to send him a message thanking him for his service. After that, they began talking and eventually started falling in love -- even though they hadn't actually seen each other in 14 years. In August 2011, they decided to reconnect face-to-face. April picked Doug up at LaGuardia Airport in New York and says that the second she saw him come down the escalators dressed in his uniform, she instantly knew he was the man she wanted to be with forever. They had their first kiss at the airport that day and two days later, Doug proposed.
Tim and Elizabeth Williams | Goose Creek, S.C.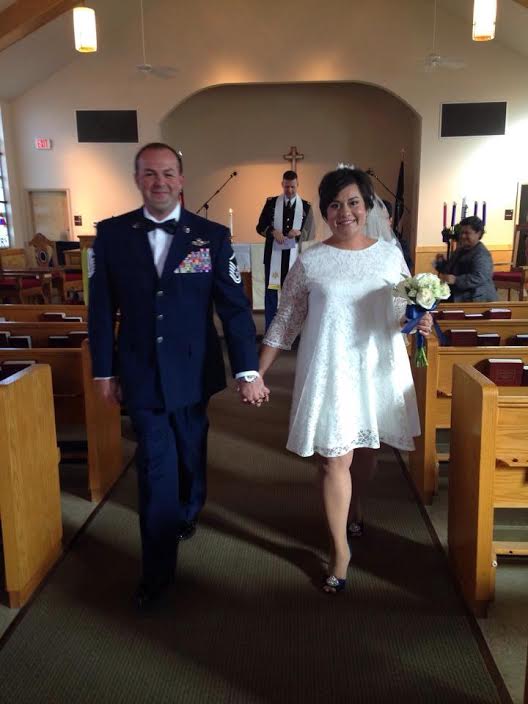 Tim and Elizabeth Williams first met back in 1998. He was in the Air Force and stationed at Travis Air Force Base in California near where Elizabeth's parents lived. The pair met at a video store near the base and hit it off immediately, soon embarking on a whirlwind romance. Although the couple kept in touch throughout Tim's travels around the world, the relationship didn't work out; both of them went on to marry and divorce other people. In May 2013, they reconnected over Facebook after 15 years apart. A couple months later, they met up in San Antonio, Texas and as soon as they made eye contact, they realized that there was still a great deal of love and attraction between them. Tim popped the question in October and the pair married in El Paso, Texas on December 28, 2013.
Monique and Matny Ville | Coral Springs, Fla.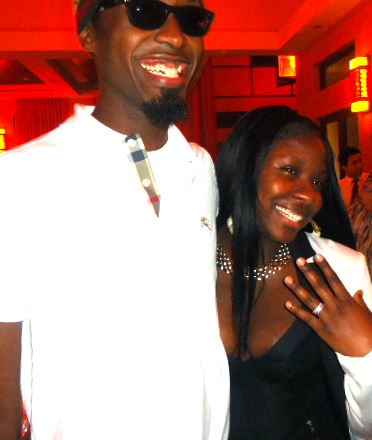 Monique and Matny first connected on Facebook in May 2010. Monique came across his profile, thought he was cute and noticed that they had a friend in common so she sent him a friend request. He immediately accepted and they began posting on each other's walls. Later that day, Matny told Monique that he was going to McDonald's to get an ice cream sundae and offered to bring her one. That's when they realized they lived less than a mile away from each other. They ate ice cream in Monique's front yard and ended up talking for six hours. Their friendship blossomed into a romantic relationship, and three years later Matny proposed. In July 2013, they welcomed their first child together -- a baby girl named Vitani.
Mike and Deanna Straw | Athens, Ohio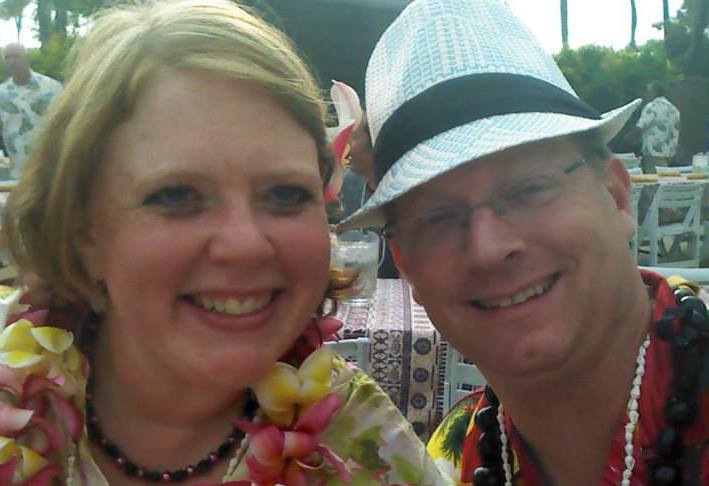 Mike and Deanna first met at a National Novel Writing Month club. A couple months later, Deanna posted about an earthquake that had happened in Virginia on her Facebook page and Mike responded in the comments. The two reconnected and began dating in August 2011. In October 2011, Mike popped the question by posting on her Facebook page (naturally!) during a surprise engagement party. Deanna, of course, said "yes!". The happy couple tied the knot in December 2012.
Austin Tucker and Camille Davis | Lexington, Ky.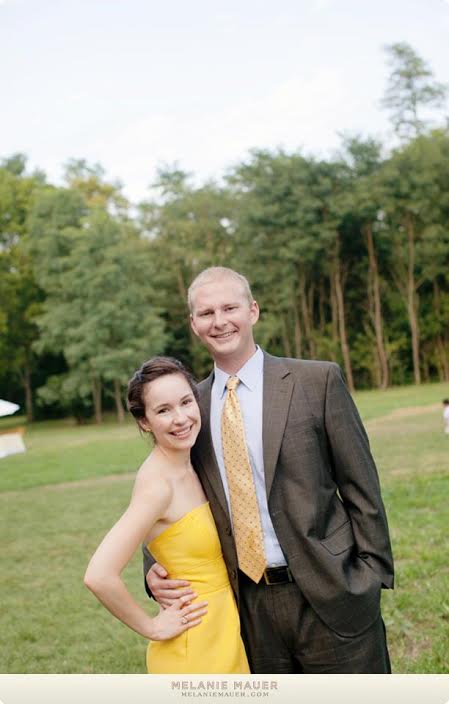 Austin Tucker and Camille Davis were friends in high school and both ended up at the University of Kentucky for college. But they lost touch at the large state school. Two years after graduation, Davis received a Facebook message from Tucker out of the blue, asking if she wanted to be his date to a friend's wedding. "Honestly, I was just shocked!" she said. "When I read the message, my jaw literally dropped, I picked up my phone and called one of my best friends to tell her because it was just so surprising."
Davis later learned that Tucker had gone through an alphabetical list of his female Facebook friends who weren't mutual friends with his ex-girlfriend. So if Camille's last name had started with a "Z" instead of a "D," things might have turned out quite differently! They began dating after the wedding, got engaged last year and are planning a wedding of their own for September 2014.
For more incredible stories of people coming together through Facebook, click here.
[All photos courtesy of the couples except where noted.]
Keep in touch! Check out HuffPost Weddings on Facebook, Twitter and Pinterest.
BEFORE YOU GO