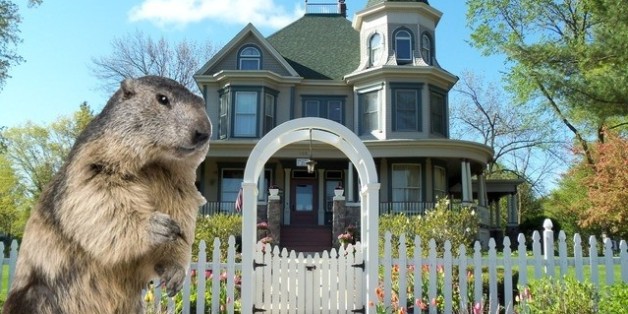 The Woodstock, Ill. Victorian featured prominently in Harold Ramis' 1993 comedy classic "Groundhog Day" is for sale -- and could be yours for just less than a million bucks.
The Royal Victorian Manor served as the exterior of the Punxsutawney bed and breakfast -- called the "Cherry Street Inn" in the movie -- where Pittsburgh weatherman Phil Connors, played by Bill Murray, finds himself trapped in a time warp. Interior shots were filmed on a soundstage.
(Read below for a look inside the home.)
In real life, the eight-bedroom, 5,815-square-foot home at 344 Fremont St. was built in 1895 and is located just blocks away from Woodstock Square. The city, located about 50 miles northwest of Chicago, still commemorates Groundhog Day each year with a weeklong festival.
After being renovated in 2009, the house opened as a bed and breakfast in June 2010, though it could be converted into a single-family home, the listing notes.
All photos appear courtesy Realtor.com.
PHOTO GALLERY
The 'Groundhog Day' B&B Could Be Yours
h/t Chicagoist
BEFORE YOU GO