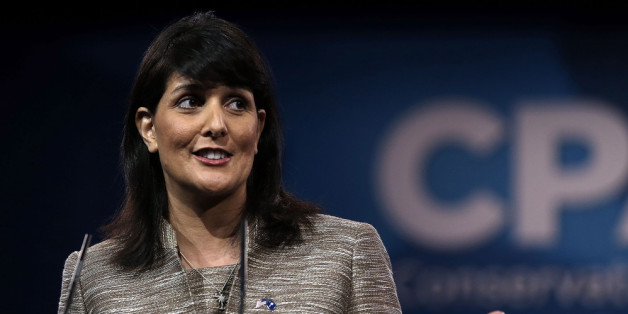 South Carolina Gov. Nikki Haley (R) isn't too concerned by the fiery prospect of mixing guns and alcohol.
The Charleston City Paper reported Tuesday that the governor would "absolutely" allow guns into her bar, were she to own one.
Haley is expected to sign a bill soon that would allow individuals licensed to carry concealed weapons to bring their guns into business that serve alcohol, as long as they don't drink while they're there.
But if a business posts a sign saying it does not welcome concealed weapons, the those owners, according to the legislation, are not allowed to enter with their gun. The bill poses a catch-22 to bars and restaurants: Post a sign and alienate gun owners, or don't post a sign and alienate customers who want to eat and drink in a gun-free environment.
As the paper reported, Haley was asked during a media availability Tuesday what she would do were she to own a bar or restaurant.
"This law says if you're a [concealed weapon permit] holder -- and me being a CWP holder -- you can't have alcohol and carry," Haley said. "That is the overall rule of this state. So, I don't have a problem with people carrying anywhere. And so if I had a restaurant or a bar, you're not allowing people with guns to drink, you're allowing people who normally have their guns to bring them into the restaurant."
When asked if that meant she would allow guns in her hypothetical bar or restaurant, she replied, "Absolutely."
The governor received a Beretta PX4 Storm pistol for Christmas from her husband this past December.
BEFORE YOU GO
PHOTO GALLERY
People Who Want More Guns In Schools