Ever come above ground from the subway drowsy, fearing a good cup of Joe is out of reach?
Well, trepidation be damned! On-the-go New Yorkers looking for a quick rolodex of the best coffee around now have the following map, pairing every Manhattan subway stop with nearby shops worthy of caffeine consumption.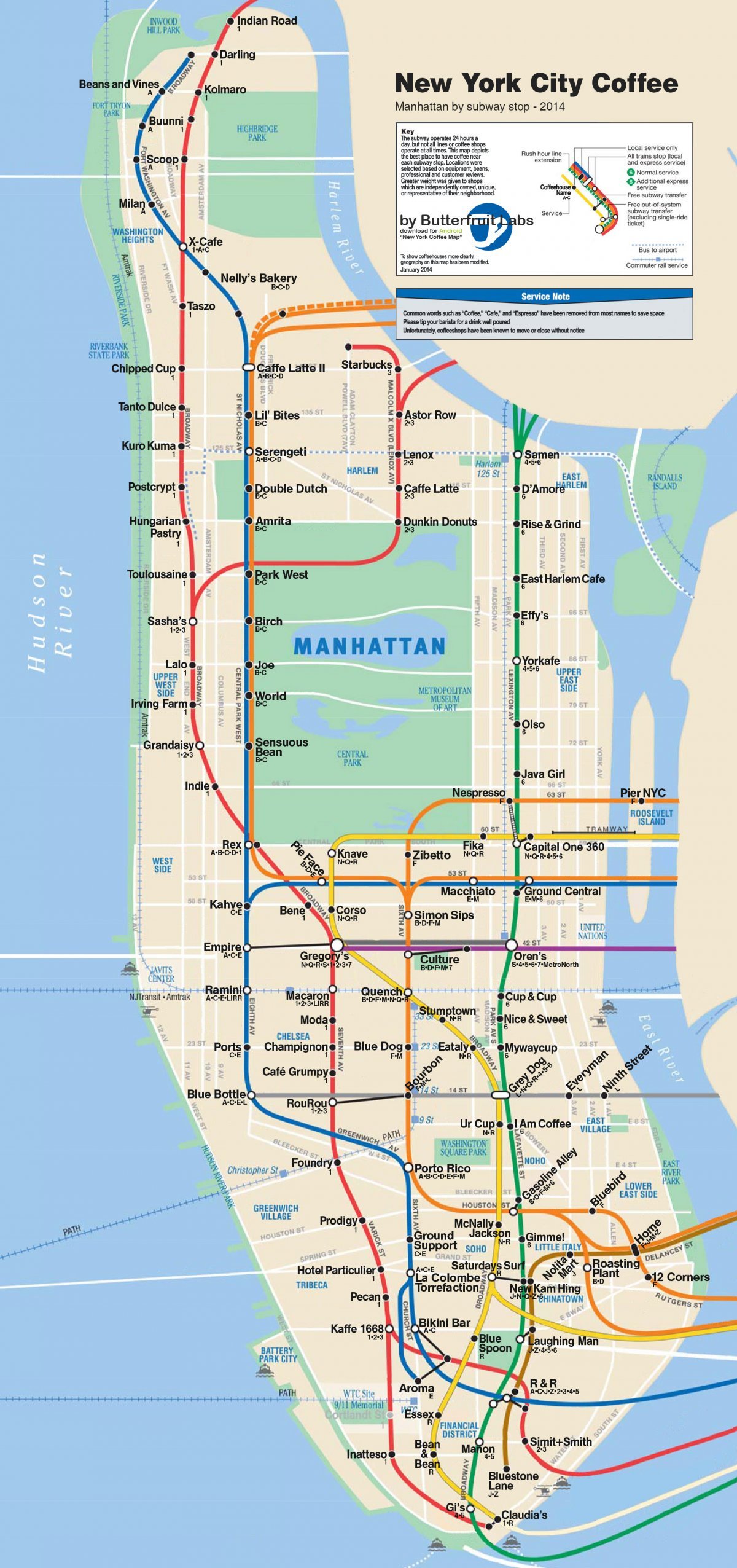 The map appeared on Reddit Tuesday evening, thanks to its creator Ricky Mikeabono. There's also a handy app available, making future caffeine searches a cinch.
Favorites including Cafe Grumpy in Chelsea, Porto Rico in the West Village, and McNally Jackson in Soho are among the shops listed. So New Yorkers traversing through the awful hell that is the weather today, keep calm and stay caffeinated.