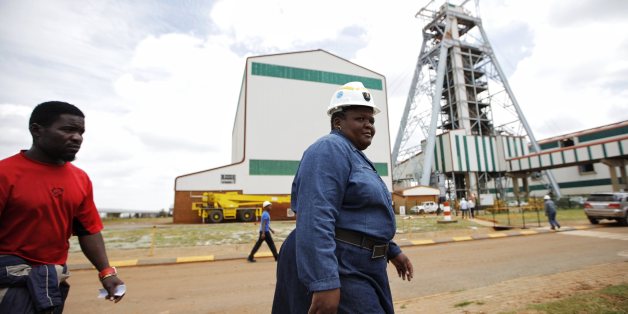 Nine miners are missing in a South African gold mine after a fire broke out Tuesday evening, trapping workers more than a mile underground.
A release from the Harmony Gold Mining Company, which operates the Doornkop mine, just west of Johannesburg, reports rescue teams were dispatched immediately but could not proceed past smoke from the fire and collapsed rock.
Blame for the fire has so far fallen on a "seismic event," which South Africa's National Union of Mineworkers says damaged ventiliation pipes, electric cables and water pipes. The damaged electric cables are believed to have ignited the blaze.
Eight other workers who were also underground at the time of the fire managed to escape to a refuge bay, in which oxygen and water are stored for emergencies such as this one. They have since been rescued and are said to be "unharmed."
"We pray for those workers who are still missing to come out healthy and alive," Erick Gcilitshana, NUM Health and Safety Secretary, said in a statement. "We appeal to the rescue teams to do their best to fast track the operation of searching especially that the compressed air and water pipes are affected."
Per the BBC, the Doornkop mine taps into what's known as the "west rand," a rich seam of gold also known for extending deep underground.
Operations at the mine have been suspended.
BEFORE YOU GO
PHOTO GALLERY
Sept. 15 Mine Strikes In South Africa