After a long season that stretched into the New Year, "The Biggest Loser" was finally ready to crown its 15th winner. When Rachel Frederickson first stepped onto the stage, it looked like it was all over. It came down to Rachel vs. David Brown, who'd been one of her toughest competitors throughout the season. In the end, though, Frederickson emerged victorious. But did she go too far?
The 24-year-old lost a staggering 155 pounds since the premiere -- almost 60 percent of her body weight. Her final weight was just 105 pounds, earning her the $250,000 prize. As "Today" pointed out, it was the highest percentage of weight loss for any contestant in the history of the show, but there were some online who were concerned that she'd lost too much weight.
Entertainment Weekly's Annie Barrett said she looked "skinny-skinny," even by Hollywood standards. When she first stepped out, a shot of trainers Bob Harper and Jillian Michaels showed their shock as well -- they certainly looked more concerned than pleased.
"As soon as she is revealed, I can't help but think she looks way too thin, right?" wrote Buddy TV's Eva Des Lauriers. "She just seems to have taken her competitive nature way too far." At 5'4," Weight Watchers says that Rachel should weigh between 117 and 146 pounds, so 105 pounds would be considered underweight.
That said, it is a competition. Many contestants have looked a bit too thin on the scale only to put back on a few pounds after the competition was over. For a shot at $250,000, many of them are willing to push themselves beyond their limits until that final weigh-in.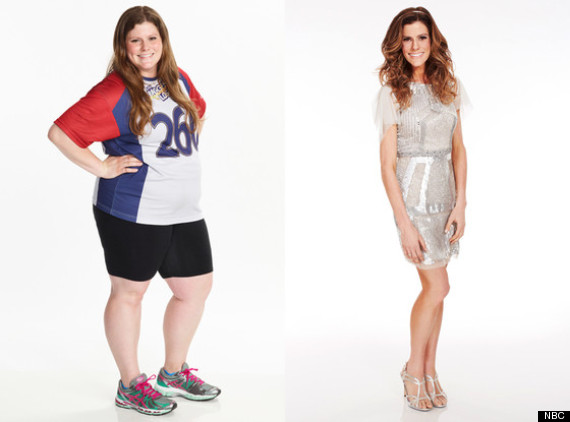 TV Replay scours the vast television landscape to find the most interesting, amusing, and, on a good day, amazing moments, and delivers them right to your browser.
BEFORE YOU GO