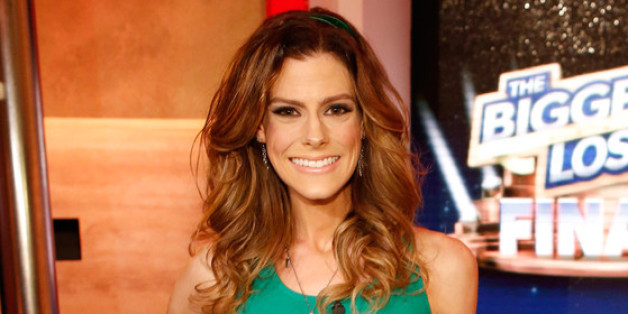 Rachel Frederickson's dramatic weight loss has been the topic of heated conversation since "The Biggest Loser" finale aired on Tuesday (Feb. 4). Frederickson, 24, won Season 15 of the NBC show, and dropped 155 pounds, which was 59.62 percent of her original body weight. On Wednesday, one of her trainers, Dolvett Quince, posted a message on his Facebook, and spoke about her transformation.
Frederickson turned heads -- literally -- when she walked on stage at "The Biggest Loser" finale and viewers immediately noticed that trainers Bob Harper and Jillian Michaels looked shocked. Michaels could be seen mouthing "Oh my God" over and over. Harper responded on Twitter and wrote, "Jillian and I want to take a moment to congratulate all of the BL contestants on their hard work. We're not comfortable commenting on Rachel's journey because we weren't her trainers and weren't given an opportunity to work with her at any point."
Immediately after the finale, the Internet erupted in cries of: "Is she too skinny?" and "Did she lose too much weight?" Frederickson told E! News that she now eats 1,600 calories a day and that her goals are to be "healthy and strong." She said, "I feel like my journey on "The Biggest Loser" was my path and I followed the advice and has the support of the medical team at The Biggest Loser the entire journey." She also wrote on Twitter, "I want to thank everyone for the amazing support. It's been an incredible journey and I can't wait to start the next chapter of my life."
UPDATE: NBC and Shine America said, in a statement to the Huffington Post, "We support Rachel and all of the Biggest Loser contestants who have shared their journeys over the past 15 seasons. We remain committed to helping contestants achieve healthy weight loss and live healthier lifestyles, and to inspiring viewers to do the same."
See Frederickson's transformation below.