UPDATE: Rihanna IS Vogue's March cover girl, as confirmed by their website as well as accessories assistant Terrence Phearse II's Instagram.
We're going to go ahead and guess this photo of Rihanna on the March 2014 cover of Vogue is real. No one has come out and confirmed it (Ms. Wintour is probably too busy running around at New York Fashion Week to make a comment), but we're having a hard time believing that someone would play with our heart strings like this over a fake photo. Also, she just looks so beautiful that even if it's not true, we're going to pretend that it is.
The photo in question came from a Rihanna fan Instagram page Thursday morning, and it looks pretty legit. Riri looks more natural and high fashion than we have ever seen her. Could her new gig as the face of Balmain's Spring 2014 ads have something to do with the dressier look? Whatever it is, it's working.
The pop star already has two Vogue covers under her belt -- one from April 2011 and another from November 2012. How do you think this cover ( if this is, in fact, it) compares? We'll have to wait until March Vogue hits newsstands to find out for sure, but if you can't wait for your Rihanna fix, you can always check out her past two covers below.
April 2011: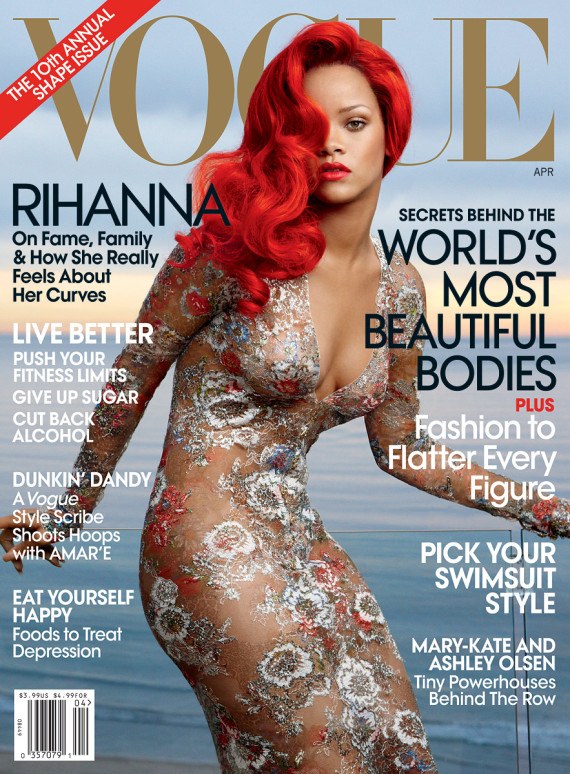 November 2012: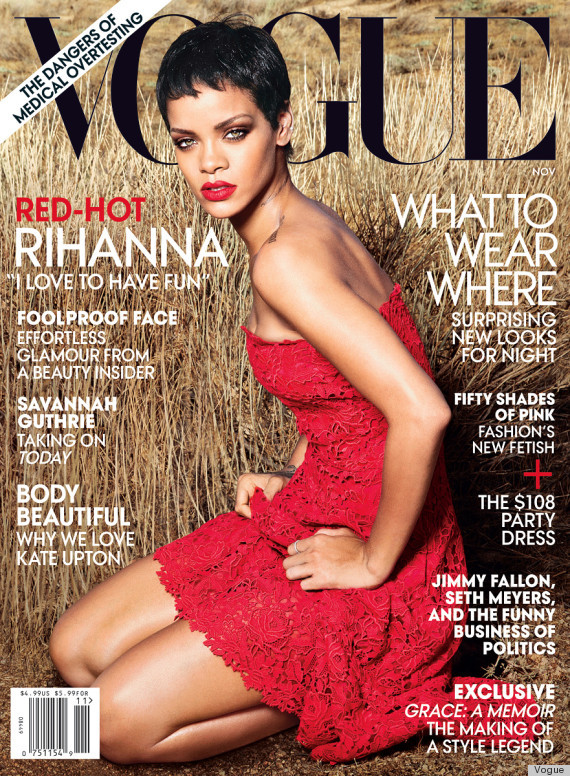 She's always had a unique style:
Want more? Be sure to check out HuffPost Style on Twitter, Facebook, Tumblr, Pinterest and Instagram at @HuffPostStyle.