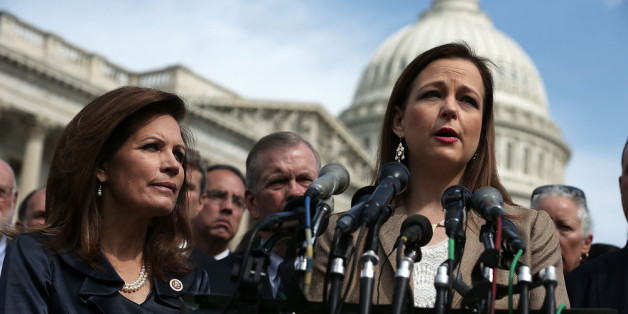 The political nonprofit group Tea Party Patriots told The Hill on Monday that it was launching a super PAC to target Republican incumbents. Problem is, the group actually launched the PAC, the Tea Party Patriots Citizens Fund, a year ago.
Jenny Beth Martin, head of both groups, told The Hill that the super PAC would focus on the 2014 Senate races in South Carolina, Kentucky and Mississippi.
After the super PAC's 1.0 launch, it raised $6.4 million in 2013 and spent more than $5.3 million. The vast majority of that spending did not go toward supporting candidates or organizing the grassroots, but instead went into raising more money through direct mail, telemarketing and list rentals. Overall, the group spent $3.4 million on these fundraising activities and nothing on independent expenditures in support or opposition of a candidate in 2013, according to its Federal Election Commission reports.
Establishment Republicans, including those working at the GOP's campaign committees, have frequently knocked tea party groups for attacking Republican incumbents as a means to raise money to pay their consultants.
A Tea Party Patriots spokesman told The Huffington Post on Thursday that though the super PAC is "technically a year old," the 2.0 launch represents "an announcement of their strategy and a fundraising plan to get ready for 2014."
In a statement on the super PAC's website, Martin said it would work to organize grassroots activists.
"Think of the Citizens Fund really as 'community organizing for conservatives,'" she said. "What makes us different is simple: We're the only SuperPAC with tens of thousands of grassroots activists across the country, and we will make sure they get what they need to elect conservatives and hold elected officials accountable."
Martin told HuffPost that with the 2.0 launch, the super PAC is "launching our initiatives for this year."
"Our primary focus last year was to raise money for our initiatives this year," she said. "Ninety-nine percent of our donors are small donors -- it's a different way to raise money."
"We want to make sure we maintain our grassroots culture," Martin added.
Questions were raised by Mother Jones in 2012 about how the nonprofit arm was spending the millions it had raised.
Zach Carter contributed reporting.
BEFORE YOU GO