Amazon's pilot season has begun and, just like last year, the future of the next Amazon Original series is in your hands.
Ten new original pilots are now available to stream for free on Amazon and you get to vote on which ones will get picked up for series. While five of the pilots are for kids, the other five are comedies and dramas starring and written by some pretty reputable names.
Since we know you only want to spend your weekend streaming the best of the best, we broke down each of the five "grown-up" pilots with our recommendations. You can watch all the pilots on Amazon.
"The After" (Chris says ...)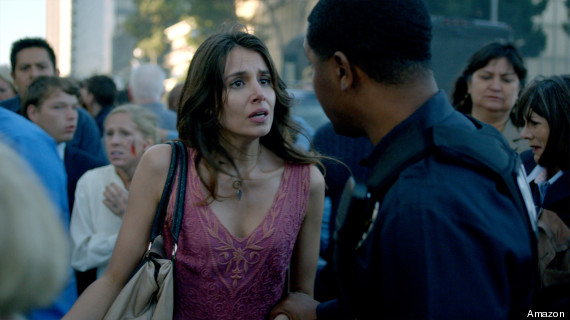 What's it about? A group of mysteriously-linked strangers who are thrown together while trying to figure out why the world has suddenly gone all post-apocalyptic.
Who's in it? Some unfamiliar faces, Jamie Kennedy (for all you "Scream" fans), Sharon Lawrence ("NYPD Blue") and a cameo from Smith from "Sex and the City" (who hopefully will return if the series is picked up).
Should you stream it? If your past viewing habits included "The X-Files," "Lost" and "Heroes" (and you can get past the bad title), then yes. What starts as your average post-apocalyptic setup, evolves into a smart episode that keeps the audience guessing and eventually ends with a WTF moment that would make Mulder and Scully proud.
"Bosch" (Erin says ...)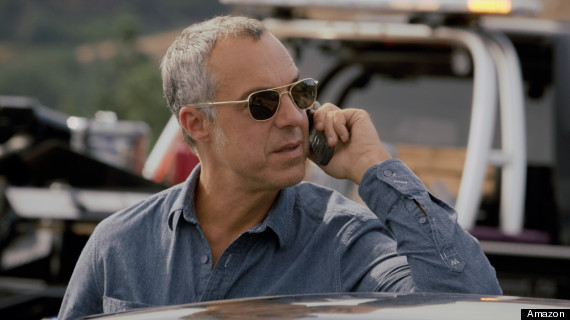 What's it about? Based on Michael Connelly's best-selling book series, "Bosch" follows an L.A. homicide detective who's standing trial as a murder suspect while investigating the bones of a 13-year-old boy.
Who's in it? Titus Welliver ("The Good Wife," "Sons of Anarchy") stars as detective Bosch alongside Jamie Hector and Lance Reddick, both "The Wire" alums, and Amy Price-Francis ("24," "King.")
Should you stream it? Maybe. This slow-burning police procedural doesn't bring anything new to the sub-genre and features your typical tough-guy-with-a-troubled-past cop. Fans of Connelly's series may find it promising and it does have potential to improve if picked up for series.
"Mozart in the Jungle" (Erin says ...)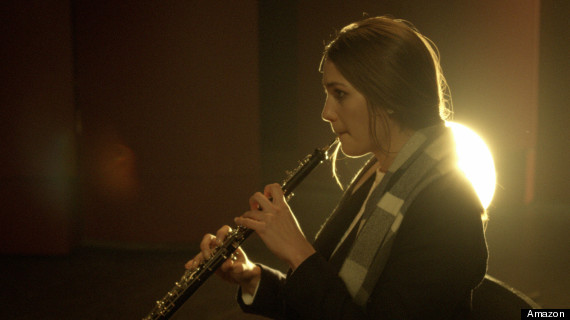 What's is about? This comedy exposes the sex, drugs, politics, and drama of the classical music scene when a young conductor takes over the New York Symphony.
Who's in it? Lola Kirke (yep, the sister of Jemima Kirke of "Girls"), stars as young oboist Hailey, alongside co-stars Gael Garcia Bernal, Malcolm McDowell, Saffron Burrows ("Boston Legal"), and Bernadette Peters.
Should you stream it? No, unless you want to see how bad it is. While we expected more from writers/creators Paul Weitz ("About A Boy"), Roman Coppola ("The Darjeeling Limited"), and Jason Schwartzman, we kindly suggest you conduct yourself away from this desperate, cheesy, and stereotypical pilot. But honestly, are musician drinking games really a thing?
"The Rebels" (Leigh says ...)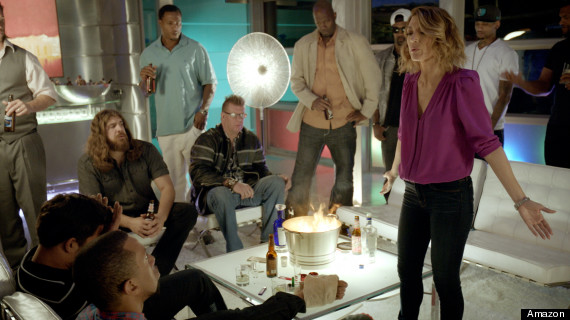 What's it about? A woman who finds herself in over her head after her husband dies and leaves her his pro football team.
Who's in it? Natalie Zea, Hayes MacArthur, Affion Crockett and more.
Should you stream it? Maybe. Although the subject matter sounds serious, "The Rebels" was actually really funny and easy to watch. But it was also a little bit sexist. Hey, you can't win 'em all.
"Transparent" (Leigh says ...)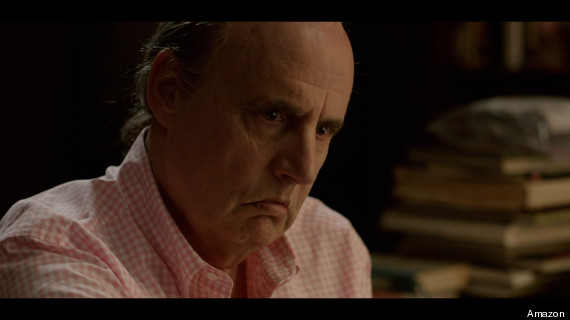 What's is about? A quirky family with a whole lot of secrets. Although she's married to a man, Amy Landecker's character finds herself drawn back into a lesbian affair, while her father (Jeffrey Tambor) has something big to admit to the family.
Who's in it? Gaby Hoffmann, Jeffrey Tambor, Amy Landecker, Judith Light, Rob Huebel and more.
Should you stream it? Yes! "Transparent" is funny, touching and gets you thinking.