No criticism here. We've all face-planted in public. Not during the opening ceremony of the Sochi Winter Olympics, perhaps, but it happens to the best of us.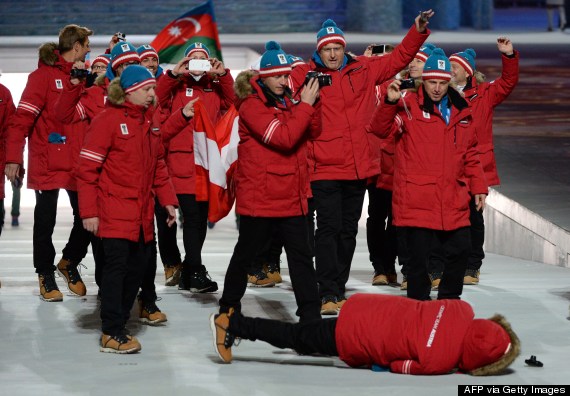 According to the Getty photo caption, in the image above, "A member of Austria's delegation lies on the ground after falling during the Opening Ceremony of the Sochi Winter Olympics at the Fisht Olympic Stadium on February 7, 2014 in Sochi."
The opening ceremony ran into additional troubles when one of the five rings malfunctioned and Russian state television cut to rehearsal footage.
BEFORE YOU GO
PHOTO GALLERY
PHOTOS: Sochi 2014 Opening Ceremony