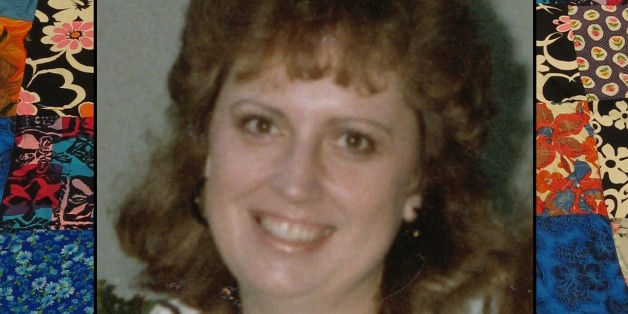 California authorities are hopeful a handmade quilt found covering the body of Cathy Zimmer, a mother of two who was murdered 25 years ago, will finally lead to a break in the case.
According to Santa Clara County Deputy District Attorney Ted Kajani, the existence of the quilt -- a patchwork of bright and colorful fabric squares -- was known only to investigators and the killer, until this week.
"The power of the media, Internet and [social networking] jumped out to us when we realized that we had never released the quilt to the public," Kajani told The Huffington Post on Friday.
Kajani said the quilt was rediscovered after the current district attorney, Jeff Rosen, reinstated the department's long dormant cold case unit in 2011. It was while reviewing cold case files that investigators recently came across Zimmer's case.
"This one [stood out] due to the tragic nature of it," Kajani said.
Authorities are hoping the quilt will prove to be a crucial piece of the puzzle in the murder mystery.
Zimmer, 38, disappeared from San Jose, Calif., on March 8, 1989. In the hours leading up to her disappearance, she dropped her kids off at school, had lunch with a friend and attended two business classes at San Jose State University.
Authorities believe Zimmer made contact with her killer sometime before 2:45 p.m. –- the time she had a scheduled eye doctor appointment in Los Gatos, which she failed to show up for. Family members later told police it would have been unlikely for Zimmer to skip the appointment, because she was looking forward to getting contact lenses.
Zimmer's family members reported her missing to police the following morning.
On March 10, 1989, police found Zimmer's blue 1986 Chrysler New Yorker in a short-term parking lot at San Jose's airport. On the floor of the backseat, underneath the quilted blanket, authorities found Zimmer's body. She was fully clothed and authorities found no signs of sexual assault. According to Kajani, the mother of two had been strangled to death.
Zimmer's sister-in-law, Elaine King, told The Mercury News on March 19, 1989, that Zimmer's keys and purse were not found inside her vehicle. Kajani declined to confirm that information Friday. "I can't go into that specifically," he said.
Mercury News also reported that King said Zimmer's husband of 11 years, David Zimmer, had asked police to check the airport parking lots. According to Kajani, the couple was separated at the time of Cathy Zimmer's murder.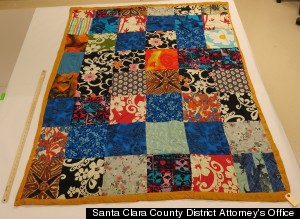 Do you recognize this quilt?
The deputy district attorney said Cathy Zimmer's family and friends were shown the quilt and none of them recognized it.
"As far as we're concerned, it was the killer or killers who left it there," he said.
Zimmer's daughter, Debbie Lawrence, is now 39 years old. She was unavailable for comment Friday. Speaking with Mercury News on Thursday, she said she is happy about the renewed interest in her mom's case.
"It's wonderful," Lawrence said. "I'm just keeping my fingers crossed that somebody might remember something."
Anyone who has information on the quilt or the slaying of Cathy Zimmer is asked to contact investigator Michael Brown at (408) 808-3760.
"We are asking the public to take a look at this quilt and call us if you know anything about it," Kajani said. "We are hoping that it will lead us to Cathy's killer."
BEFORE YOU GO
PHOTO GALLERY
Missing People