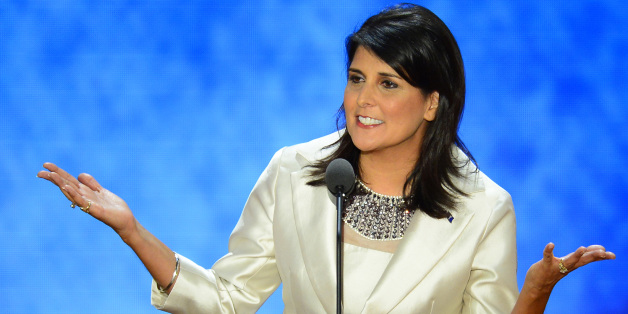 South Carolina Gov. Nikki Haley (R) apologized to Georgia Gov. Nathan Deal (R) on Thursday, clarifying a comment she made about the snowstorm that wreaked havoc on his state last week.
During a Tuesday speech at the Historic Rotary Club of Charleston, Haley told onlookers that her brother was stranded for 27 hours on an Atlanta highway during the ordeal. She expressed frustration, telling the Charleston Regional Business Journal that she "was furious at Georgia for not taking care of that."
On Thursday, Haley explained that this was not her "being furious at Georgia."
"This was me being furious as a sister, not being able to get to her brother," Haley told reporters, according to the State. "I don't want this to be a state-to-state issue. Gov. Deal did what he thought was best."
Brian Robinson, a spokesman for Deal, told the State that the governor accepted Haley's apology, adding that "they're good friends and good friends don't hold grudges."
Deal took responsibility last week for troubles associated with the snowstorm. At a Jan. 30 news conference, the governor admitted that preparations were not made early enough.
"I'm not going to look for a scapegoat," he said. "I am the governor. The buck stops with me."
ALSO ON HUFFPOST:
PHOTO GALLERY
BEFORE YOU GO
United States Governors
PHOTO GALLERY
United States Governors