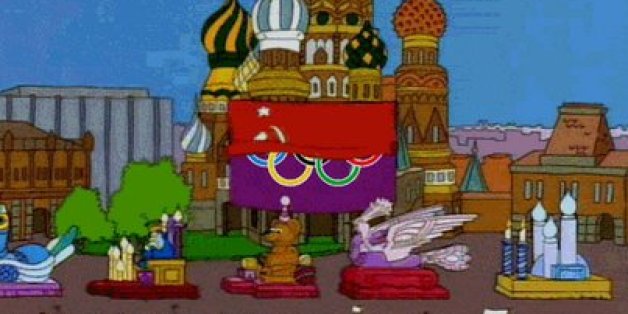 Say what you will about the conditions in Sochi, at least the Olympics opening ceremony didn't include Russia reverting back to the Soviet Union.
In what looks like yet another example of "The Simpsons" having mocked/predicted the future, this GIF from season 9's "Simpson Tide" shows what it would look like if the games were just a ploy to bring back Communism.
We'll take a ring malfunction over Lenin rising from the grave anyday.
Via Imgur
UPDATE: This GIF has actually been altered to show an Olympics flag instead of the original flag which featured a peace sign.
BEFORE YOU GO