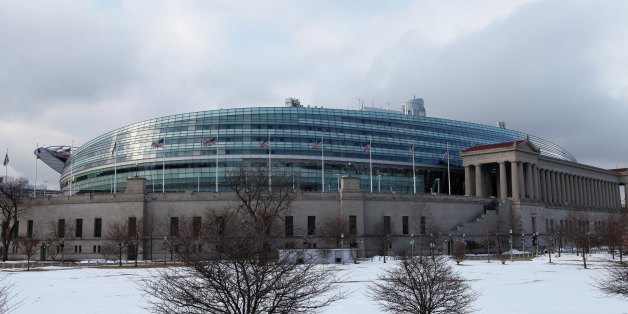 Washington, D.C. and Chicago are among the two most likely sites for the next cold-weather Super Bowl, according to Forbes.
Following the success of Super Bowl XLVIII -- the NFL's first open-air cold weather Super Bowl -- a slew of northern and northeastern cities are hoping to score some of the economic action that was initially estimated to pump $500 million into the New York/New Jersey metro area last week (though actual numbers could be shaping up to be much lower).
Van Wagner Sports and Entertainment CEO Jeff Knapple gave Forbes a set of compelling pros and cons for each of his top picks as he tried to gauge which cities had the best shot of hosting the next cold weather Super Bowl.
Chicago Mayor Rahm Emanuel recently voiced his desire to see not just a Super Bowl in the Windy City but other NFL-related events like the draft.
"We'll work on both," Emanuel told the Tribune in an interview. "There's something to the draft and there's something to the Super Bowl. I compliment the NFL for deciding to change to cold-weather cities."
Meanwhile, New England Patriots' owner Robert Kraft told Boston Globe, "There are a group of us that really wanted it here, and the NFL has been very supportive of that."
Philadelphia Eagles owner Jeffrey Lurie touted his city as the full package for playing Super Bowl host.
"It has everything," Lurie told the Associated Press. "All the infrastructure, fourth-largest city in the country, state-of-the-art stadium and great fan base."
As for D.C., Redskins owner Dan Snyder has said "We deserve a Super Bowl here," according to CBS Sports. "It's the nation's capital, it makes all the sense in the world."
The next three Super Bowl sites are already determined -- Glendale, Ariz., San Francisco and Houston -- and with the 2018 game set to be awarded this May, 2019 will be the earliest cities like Chicago or D.C. will get a crack at hosting.
BEFORE YOU GO