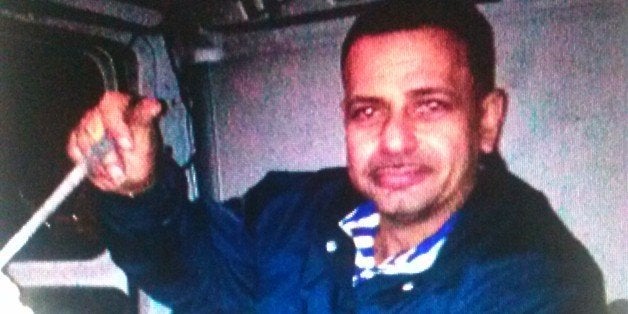 Monday is the longest day of the week for Carlos Vargas, but he wouldn't have it any other way.

After working a shift at his construction job, Vargas spends the night distributing food to homeless people in New York City until the wee hours of Tuesday morning, the New York Daily News reported. Vargas, 52, moved to New York City from Puerto Rico more than 25 years ago.

"People back home say that New York is this great place, with so much opportunity," Vargas told Fox News Latino. "Then you see [homeless people]. It just breaks your heart."

As homelessness in New York City climbs to staggering heights -- on par with levels from the Great Depression -- Vargas hits the streets in a modest van stocked with food for those who need it most.

He doesn't do it to gain notoriety, though. He just wants to help.

Years ago, his pastor had the idea to create a mobile food pantry, according to Fox News. Vargas volunteered immediately.
Unlike larger city programs fighting hunger and homelessness, Vargas is dependent on a small team of dedicated volunteers and the network of resources each of them can provide. He and his crew feed up to 150 people each week by getting bread and groceries donated and picking up soup from food pantries, according to the Daily News.
"Nothing stops us -- rain, snow," Vargas said to Fox News. "We will continue because they are waiting for us."

If you'd like to help Vargas and his mobile kitchen team, please email volunteer Edwin Vasquez for more information.

BEFORE YOU GO
PHOTO GALLERY
The Top Ten Hunger States